I can't believe I forgot to post this! I totally spaced out. Argh!
Anyway, some of you would prolly know that for the past 3 months, I've been shopping from online sites in Korea, US and Australia to take advantage of the free shipping and zero tax/fee. All thanks to my beloved relatives and friends. Lumelevel up, LOL! My cousin was in Australia for over 2 months for a company training and before heading back here, she spent a couple of days with her friend in Singapore. During her stay in Australia, I spent hours checking out stores looking for something interesting that I could ask her to buy. I'm not really familiar with their makeup brands so I didn't ask for any.


These are the things she got me from her trip.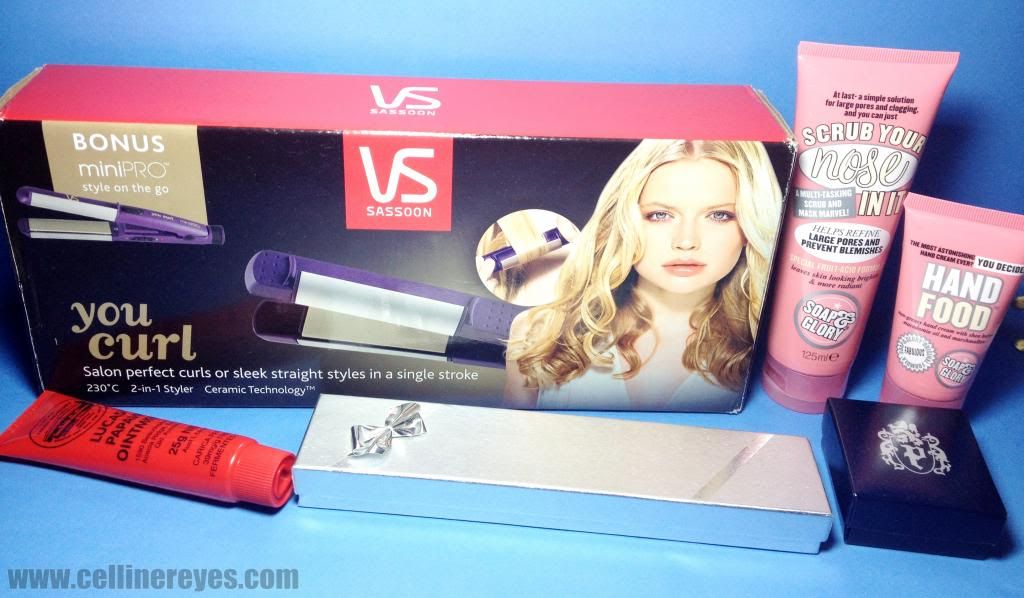 And of course she can't say no to my requests because she owes me big time — remember the cousin I keep telling you about in previous posts? The one that rummages through my makeup stash every time she goes to my place? Yes, that's her. HAHA! She's really more like a sister to me than a cousin.. 🙂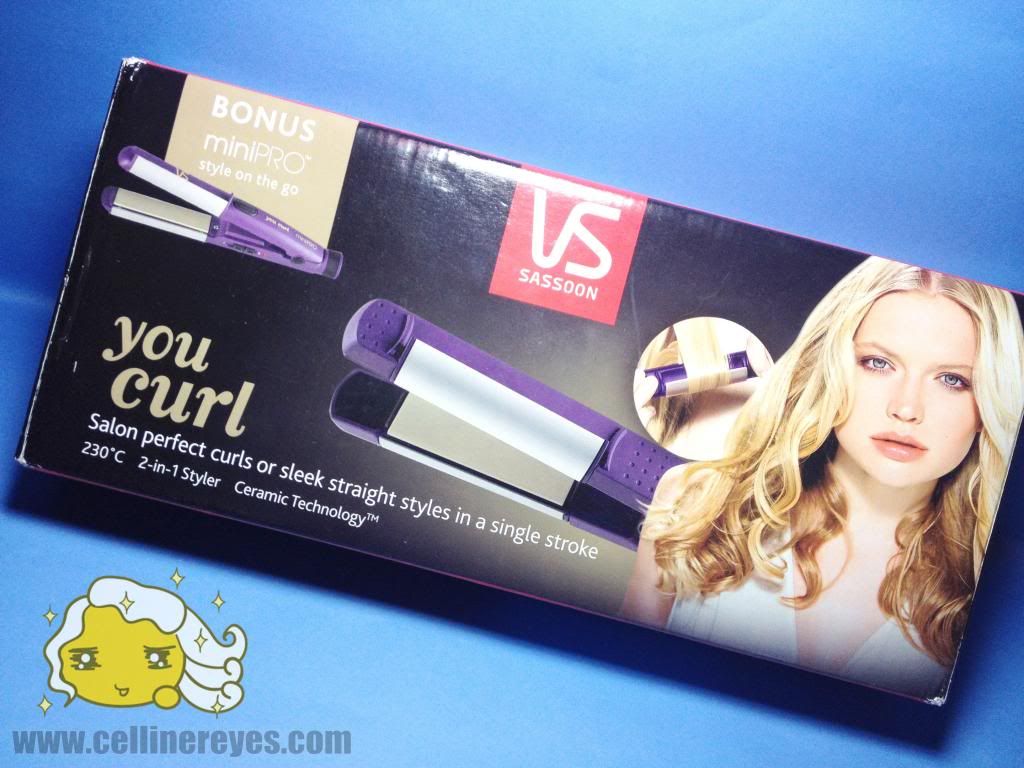 Vidal Sassoon You Curl
Just last year I bought a really expensive Pro Ceramic JML hair straighter that also doubles as curler but our last helper stole it
(along with some other gadgets and cash).
I was deperately in need of a hair styling tool but it slipped my mind when I was doing my
Birthday/Christmas Wishlist
.
According to Vidal Sassoon's official site, this costs $60 (around Php 2700). I guess it was my lucky day because my cousin got this on SALE! It was only for $45!! Not only that.. it also came with a FREE mini you curl pro. Yehey! *happy dance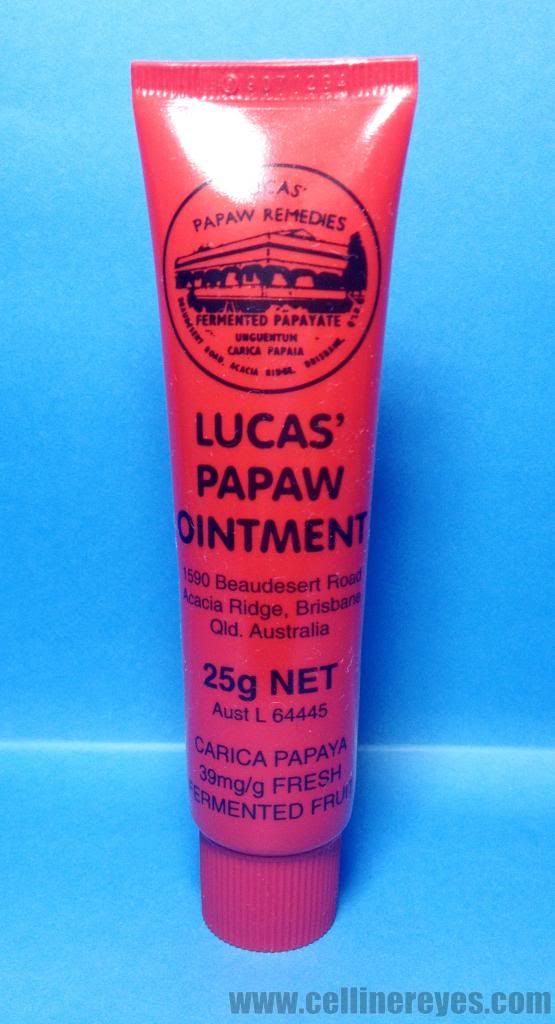 Lucas Papaw Ointment
My cousin kept correcting me when I say "pa-paw". She said it's pronounced as "po-po" in Australia. Sorry naman. How would I know? LOL! This hefty little product was recently made popular locally by top Filipina beauty bloggers and I wanted to give it a try. I was about to purchase it online when I read from somewhere that Lucas Papaw is an Australian brand. And as expected, it's cheaper there — less than half the online price here.
** She also got me and my little sister several fancy accessories but I wasn't able to take decent photos.
Next stop, Sephora Singapore.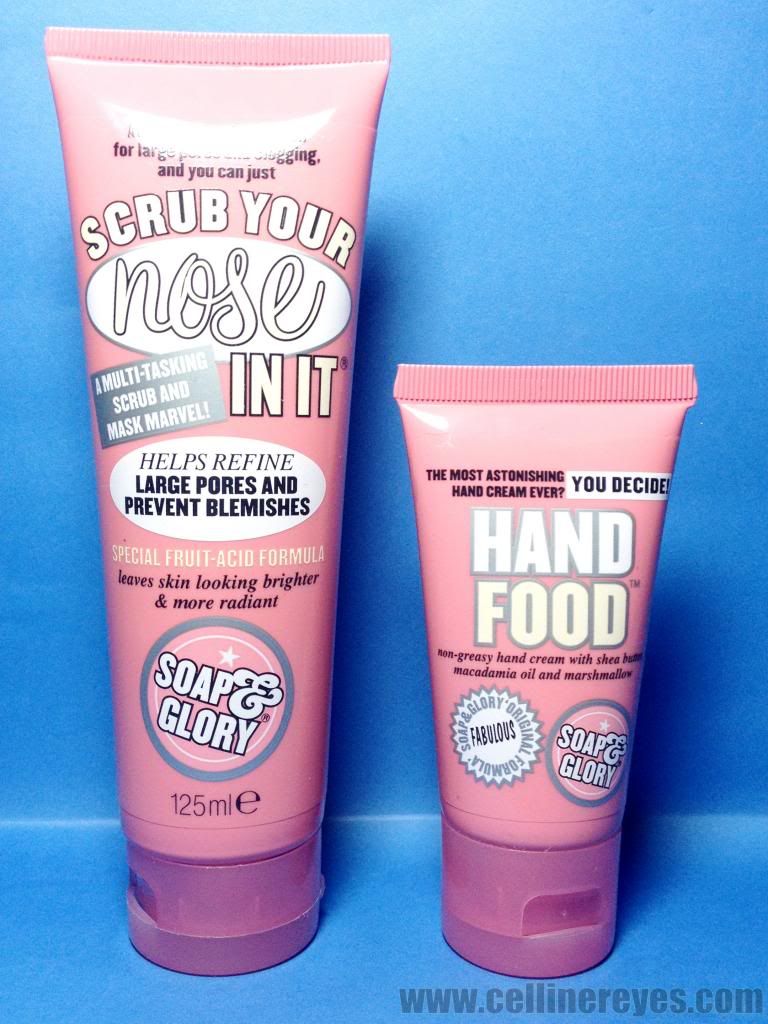 Soap & Glory Scrub Your Nose In It | SGD 19 (around Php 620)
Soap & Glory Hand Food | SGD 7 (Php 230, I think).
I could die of jealousy when my cousin said she was given a lifetime Sephora membership card. I swear, I'll go to Singapore for a vacation when I graduate and I'm gonna shop my heart out at Sephora! Wallet, be prepared. 🙂
This is the first time I'm going to try Soap & Glory products. When I was shopping online on Sephora US, the cute 70's packaging of most of S&G products caught my attention but I never really gave it much thought. But when my cousin said she'll shop at Sephora SG before going home, I just told her to get my anything that was on sale. LOL!
Thanks, Pangz! — short for pangit (ugly). Yes, that's our term of endearment. LOL!
This aren't from my cousin's trip. I actually got these non-beauty related stuff a while back but I forgot to post it too. I don't want to create another haul post just for these two items so I'll just include them here. I hope you don't mind. 🙂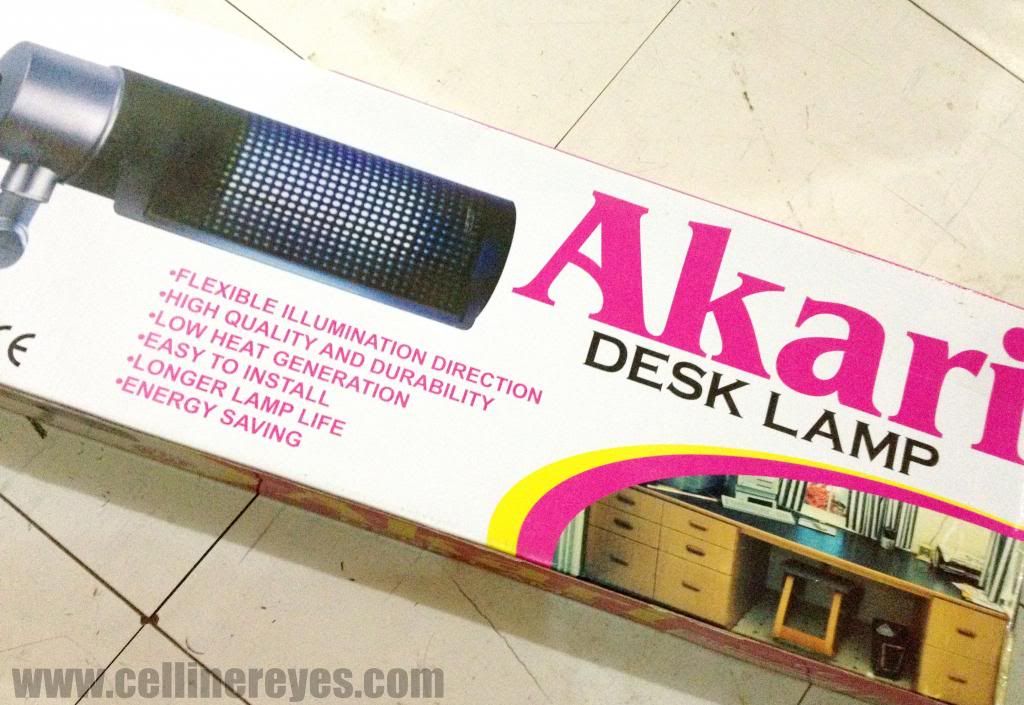 Akari Desk Lamp
If I'm not mistaken this was for Php 900+ at Ace Hardware. I have a small lamp at my dorm for product shoot but I needed another one at home in case I need to take the pictures there. This one is quite bigger than the one I have in my dorm.. I'm still having a hard time trying to figure out how to properly use it during a product shoot. Honestly, I regret wasting almost a thousand on this one. *sob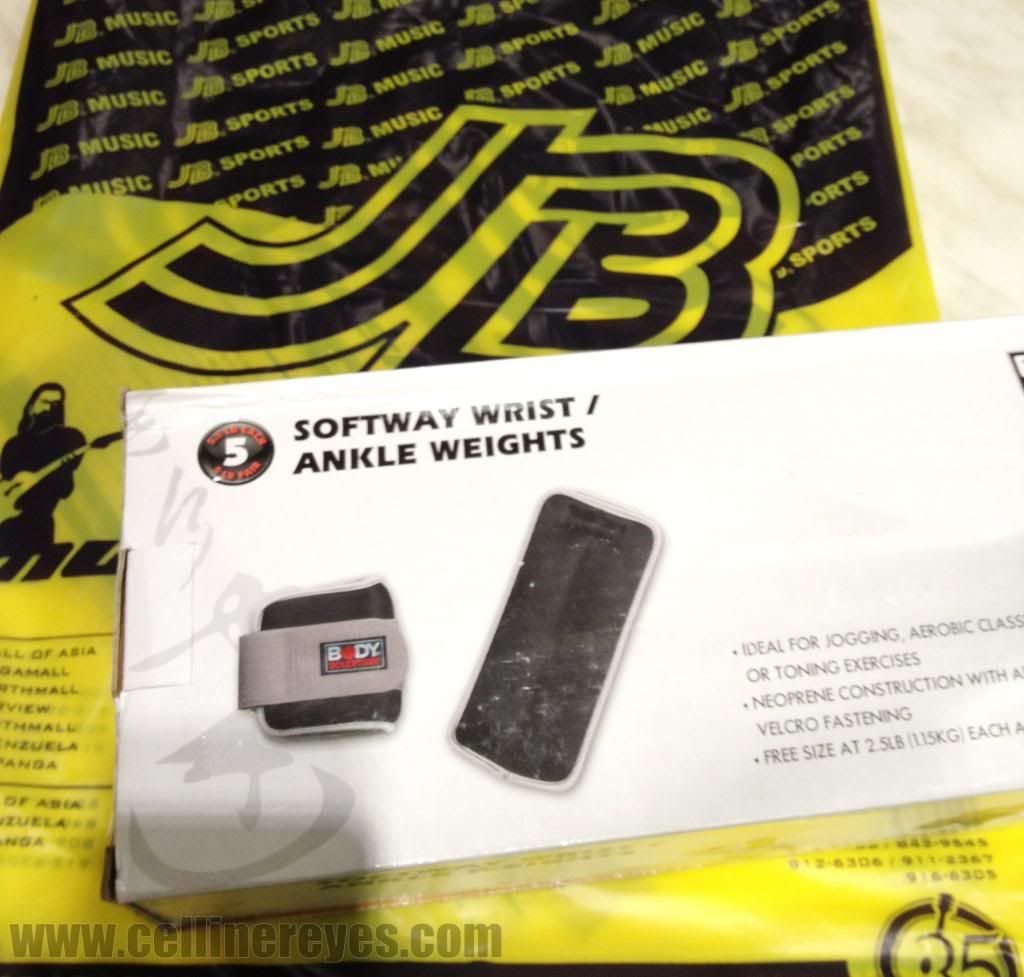 Last but not the least, Softway Wrist/Ankle Weights.
See, I told you I'm serious about losing weight. LOL! Not really, I ended up wearing this for hours at a time while I walk around the house. That's as much exercise as I can handle. LOL! At least my bro is putting this one to good use. I can't really remember the exact price but it's definitely less than Php 500.
I also bought several other small items but I wasn't able to take pictures of them. *sad
That's about it. Sorry for the overdue posts.
I just want to finish everything before my packages come.
See you on my next post, dearies! <3