For months I've been searching high and low for this brand.
I've read that Tea Rose is the perfect dupe of MAC's famous Pink Nouveau plus
some other good reviews that prompted me to try it BUT I didn't know where to
get them. Apparently they're only available through direct sellers. And when I
was about to give up the hunt, I saw a brochure at my friend's house. Who knew
Angie's mom was a Tupperware dealer? Lucky
me!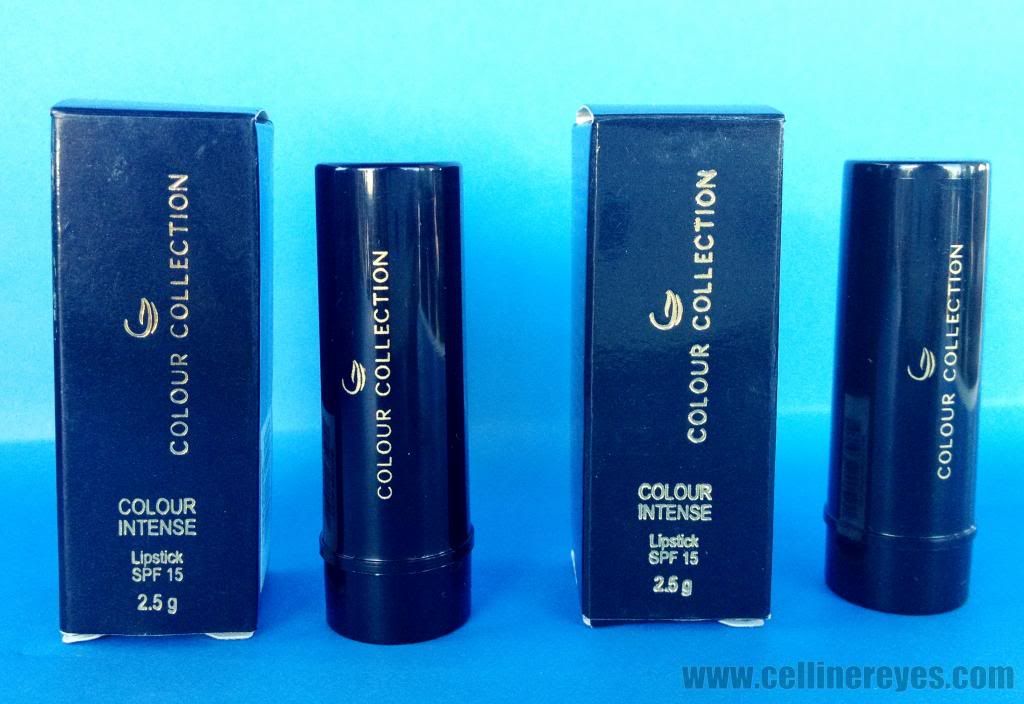 I wanted to get the full-size lipsticks but I can't seem to
find it in their latest brochure. All they have was this promo set;
mini Vitamin E Pressed Powder and mini Color Collection Lipstick for Php199.
I really wasn't in need of a new compact powder because I still have 4-5 compacts
in my kit and in my train case. But hey, that sounded like a good deal so I
bought 2 sets. Anyway, I could always give the 2 powders away in this blog or
give it to my cousin just so she'll stop digging through my makeup stash. LOL!
I picked two of the most wearable shades; Tea Rose and Bordeaux.
Both are encased in a dark blue plastic tube that's about 2 ½ inches tall. The
packaging is rather disappointing. It looks cheap and poorly-made, and the gold
label on the side can easily be scratched off. Actually, while taking pictures
of the product, I anticipated that it won'ttake long before I eventually break
the packaging. Sure enough, after the product shoot, the bottom part was
detached as I try to open the tube. Next thing I knew I had to depot the entire
lipstick. *sob
Luckily, the content is nothing like the packaging. It
seriously made up for the dreadful packaging. The lipstick itself is a little
short of two inches and too slim for my preference. Its consistency is very
cream so it glides on nicely and smoothly on the lips. And like MAC, it has a
vanilla scent to it too. It's very pigmented and it stays true to its color.
Tea Rose is a subtle pink shade.
Bordeaux is a wearable reddish orange color that isn't too loud for casual hangouts.
SWATCHES: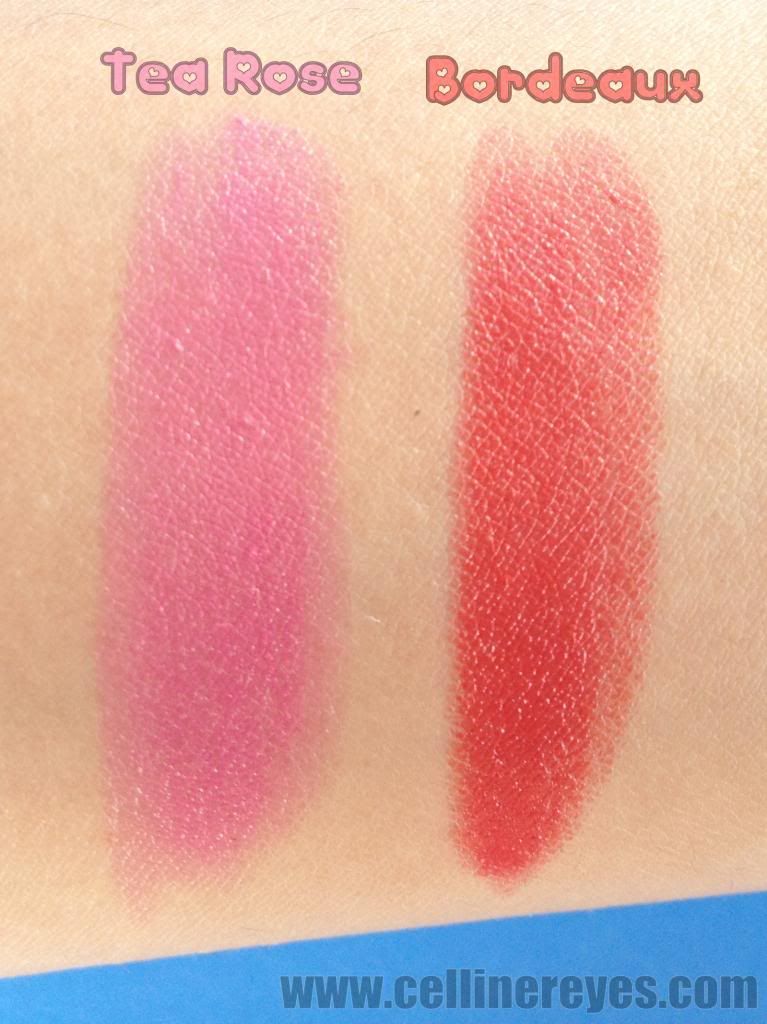 Under DIRECT natural lighting.
Under white artificial lighting.
Despite its creamy texture, it doesn't seep into the lines
and crevices of the lips unlike NYX Round Lipstick. It lasts for hours and
doesn't easily transfer; thumbs up for the staying power! More importantly, it
doesn't dry up the lips. Well, if any, it may have even been helping moisturize
my lips. Also, it has SPF15. I seriously have no complaints when it comes to
the lipstick. It's awesome! You really get your money's worth with this one.
Which shade do you
like better?
Have you ever tried
this brand? I think I'm beginning to like this more than Avon. *shh 🙂
Let me know if you
want me to do a review on their Vitamin E Pressed Powder.
See you on my next
post!