I guess Valerie got tired of my reviews on brown lenses so she opted
to amp it up by sending me an eye-catching color violet pair this month which is the exact
opposite of my last, barely-there brown lens. But hey, I'm not complaining. I love how Valerie's choice in contact lenses test my confidence and creativity as it forces me to step out of my comfort zone. I must say, this, by far, is the boldest color I've worn since I started wearing corrective contact lenses. LOL! Let's see how this turns out. 🙂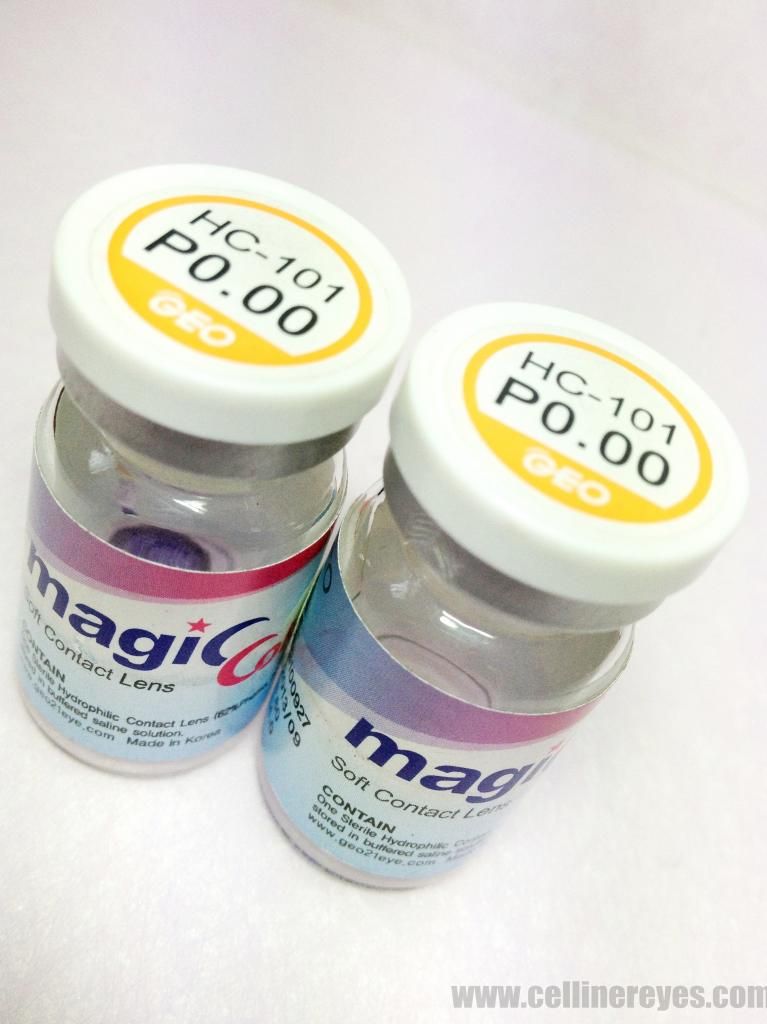 Diameter: 14mm
Base Curve: 8.60mm
Water Content: 38-40%
Life Span: 1 year
COMFORT and VISION:
I would like to commend this particular pair for this is the
first ever pair of contact lens I had no problem in wearing for the first time.
If you could remember, I usually complain about redness and eye irritation every
time I try a pair for the first time. But this one is totally different. It
feels thicker than usual but it didn't cause any discomfort at all. It was
pretty easy to wear and remove.
I guess some are wondering why I chose a plano pair when in
fact I'm visually impaired. To tell you honestly, after months of wearing huge
glasses I was able to appreciate it
– no,
LOVE would be a better term.
With glasses like mine, I don't have to
conceal or use blush as much because it will be covered by the rims of my
glasses anyway. Thus, allowing my skin to take a break from all the makeup. 🙂
ENLARGEMENT:
The size of this particular pair is no different to the
normal size of our pupil which is 14mm but because of the black outer rim and
the colored design concentrated near the middle, it makes the eyes appear
bigger and more alive.
COLOR and DESIGN:
Do you know the KDrama"My
GirlFriend is a Gumiho" where the cute girl turns into this legendary
gumiho with blue-ish purple eyes? Well, this pair reminds me so much of that
series.LOL! The color leans more to
blue than to purple when worn though when in its container, I can tell you
straight up that it's purple. I guess the natural color of our eyes really do
change the color of the lenses in one way or another.
Both the color and the hurricane design are bold, vibrant
and nothing close to being unnoticeable. It screams "Look at me!" from few feet away. Definitely not my everyday pair
but every once in a while, I still wear it with my huge glasses because it
looks cute and brings back the attention to my eyes even behind big geeky
glasses. 🙂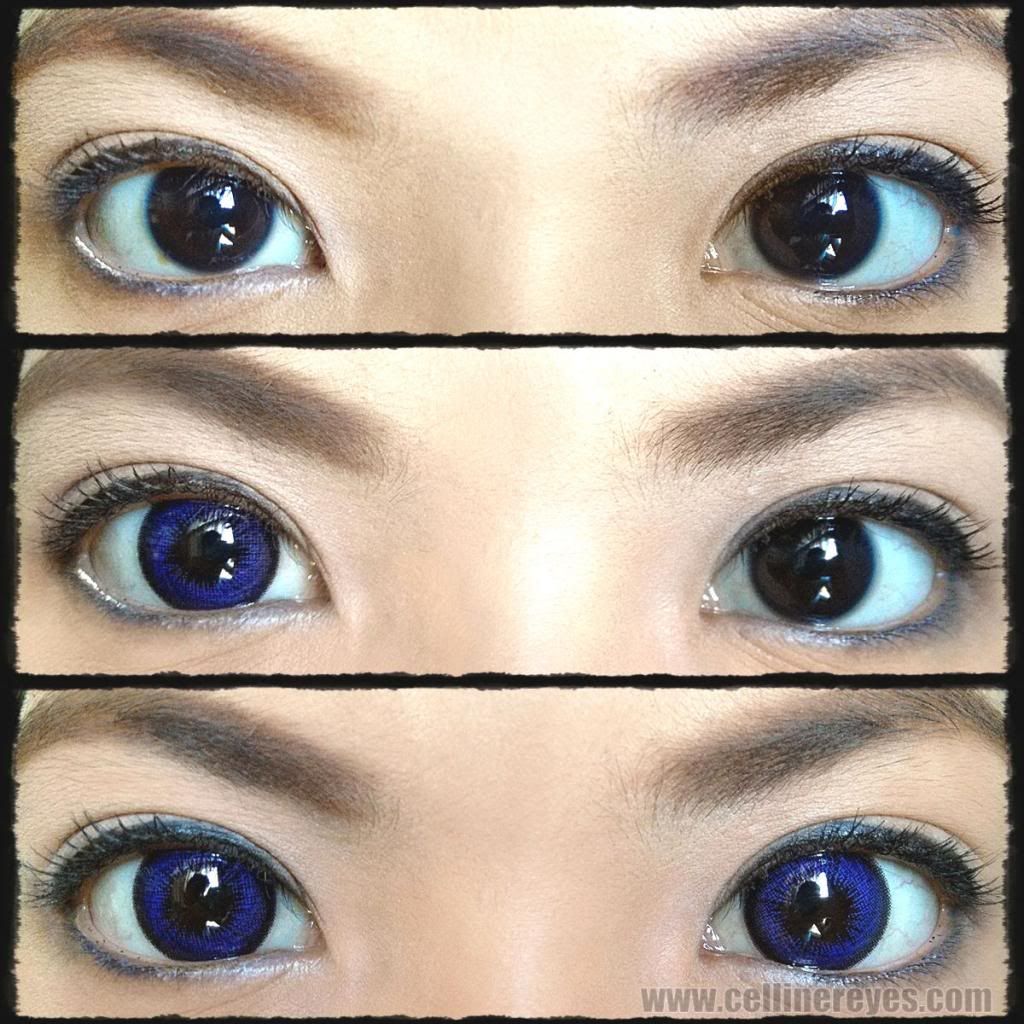 Overall, I would recommend this to people with bold and
gallant sense of style. I think HC-101 will fit those who really like to stand
out in the crowd. *wink So as for girls who, like me, don't like to
rock the boat with this pair's striking color, better grab a brown pair
instead. 🙂
SPOLER: I'll be giving
away not one but TWO PAIRS of contact lenses next month so keep an eye out for
that. December is going to be HUGE! *wink
As an early Christmas gift, Dull to Doll is offering a
discount to all my lovely readers! Checkout their page and don't forget to use
my code "CELLINE" before checkout to
slash 10% off your contact lenspurchases
and 5% on all other products. Also,
do watch out for their CHRISTMAS SALE!
Happy shopping,
ladies! 🙂