I've never really been picky when it comes to perfumes; as long as they smell good, they're fine with me. Actually, I have 3 or 4 different Victoria's Secret fragrances lying around my dorm room as we speak. I have no particular preference amongst my everyday VS perfumes; I just grab whatever's closest to me. Suffice to say, I have no distinct perfume smell that would automatically make people think of me when they smell that particular perfume. *sob But unbeknownst to most people, I still do have some personal favorites that have been my staple products for years now. First, the pink Lacoste I got from my mom, a near second would be the Escada perfumes BF's mom gave me and now, the newest addition to my small line up is Guerlain La Petite Robe Noire EDP.

Inspired by the elegance and eternity of a little black dress, the house of Guerlain launched an exclusive and limited edition La Petite Robe Noire in February 2009. And in the following years, they have been recreating and relaunching the fragrance line to cater to broader market. This right here is the 2011 La Petite Robe Noire EDP develop by the in-house perfumer, Thierry Wasser. A newer version debuted early this year, though.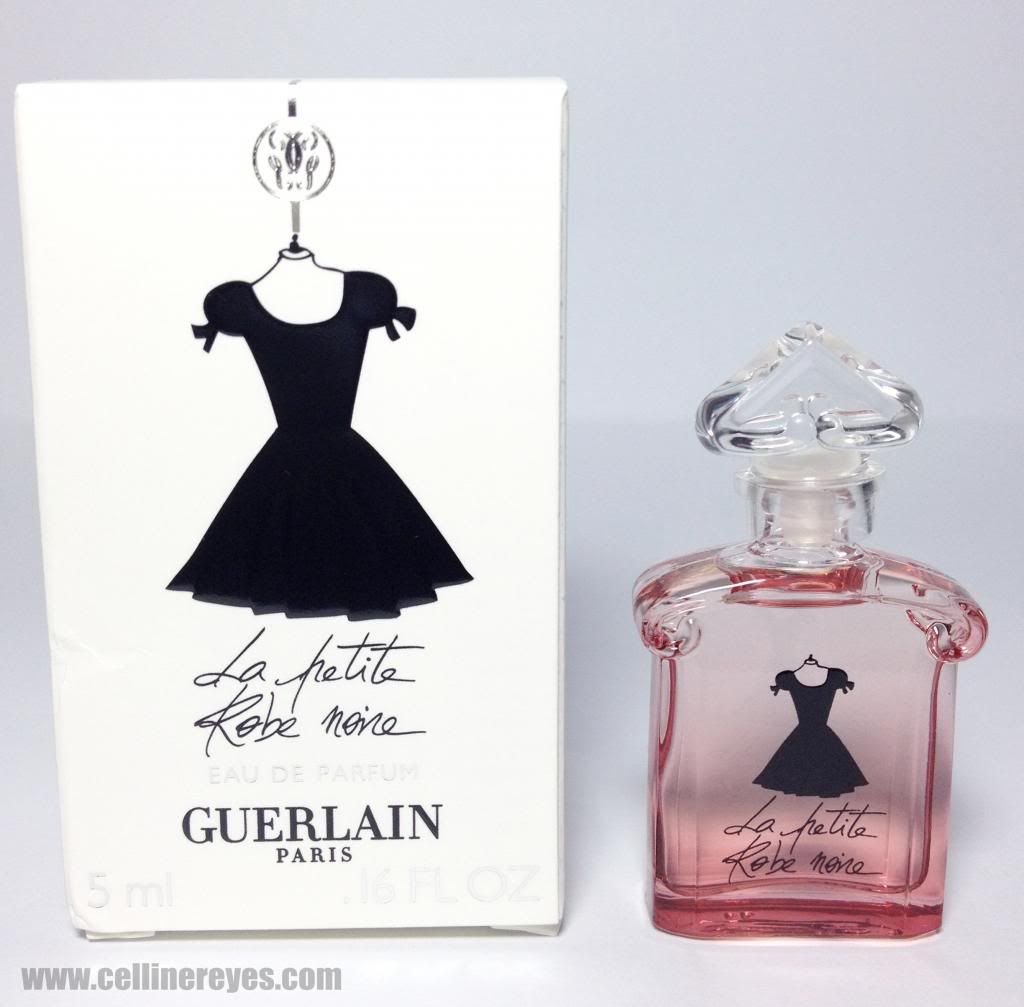 Guerlain La Petite Robe Noire Eau de Parfum


An absolutely essential and utterly irresistible perfumed creation. The legendary heart-shaped bottle has been boldly reinterpreted with a modern touch. Its crystalline transparency, fading from black to powdery pink, reveals the silhouette of the little, black dress.

Its simple signature enhances and romances several exceptional materials in a bold overdose—black cherry blinks the first wink. It is illustrated by a clever blend that extends exquisite almond and delicious berries. The second wink takes place as rose enters the stage. Finally, the shadowy temptations of licorice and smoky black tea are ever-so-revealing and lead to irresistible seduction. For the ultimate temptation, the entire creation is wrapped in Guerlinade—fresh, enigmatic, and exhilarating, mischievous and captivating.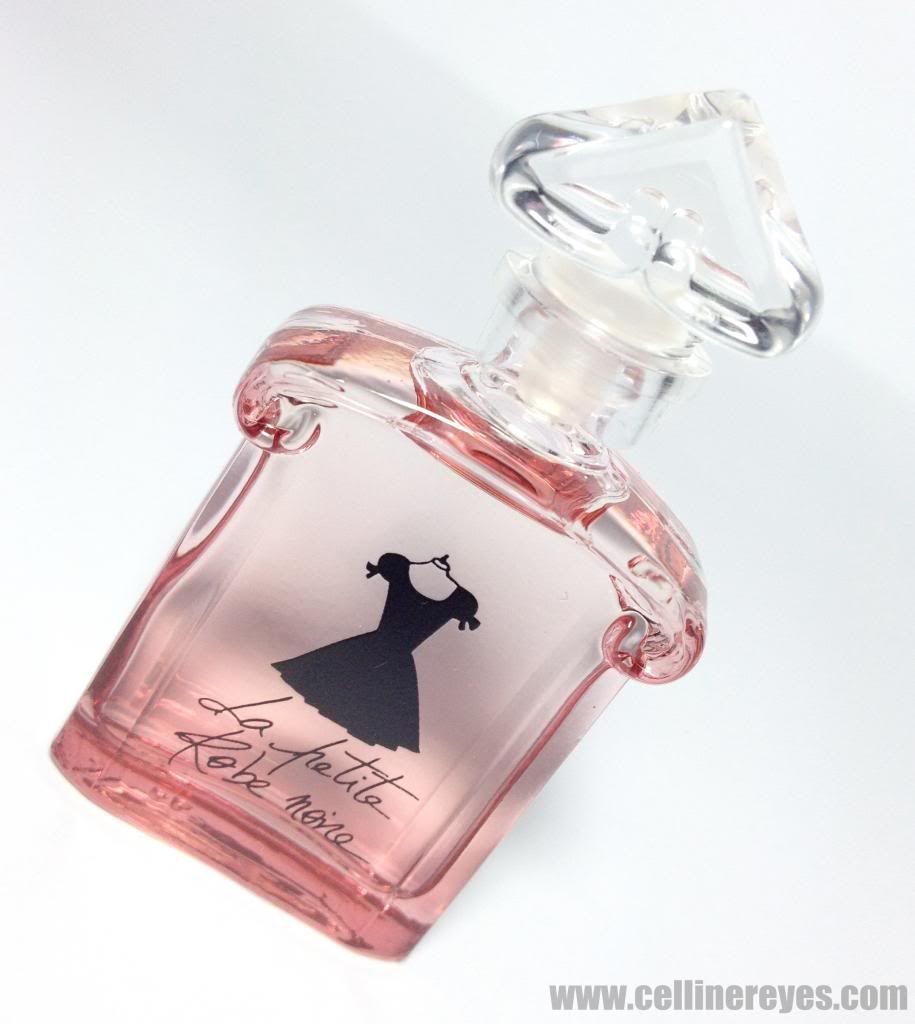 This bottle is just a sample I got with my 100 pts. from my previous Sephora purchases. The full size bottle comes in the same shape designed after the classical vials of the house, such as L'Heure Bleue but with a spray instead of the rubber stopper. Also, it has a black shadow-like thingy from the bottom of the bottle creeping upwards making the complete design as a whole look invitingly beautiful but with a touch of sinister — just right to compliment its sweet yet seductive fragrance.
As for the scent, it has a very distinct sweet cherry, almond and a bit of vanilla scent as a base. It gives off a more younger and playful fell compared to my Pink Lacoste perfume. That opening smell lingers for some time — a couple of hours, before it turns to a deeper more mature and sexy mix of licorice, vanilla and other things I can't completely describe. According to Guerlain, it's smoked black tea, aniseed, tonka bean, iris and patchouli. I don't have the slightest clue what those are but they smell so divine!
It is the heavenly combination of dainty and sultry. I love how it doesn't smell too sweet which could probably overwhelm BF's sensitive sense of smell. I assume that it's either the vanilla or licorice that keeps the balance. Overall, it lasted for a good 6 hours as I applied it directly on my skin.
If I'm not mistaken, Guerlain La Petite Robe Noire EDP 2011 version is available in the US exclusively at Sephora.com. As for Philippine-based buyers, I'm not quite sure. Anyhow, we can always shop at Sephora using Gcash Amex. *wink
1 oz Eau de Parfum Spray – $64
1.6 oz Eau de Parfum Spray – $80
3.3 oz Eau de Parfum Spray – $115
Here's Guerlain La Petite Robe Noire revolution over the past 3 of years:
Guerlain La Petite Robe Noire — because the perfect little black dress alone is not enough. A perfume that's just as perfect should always go hand-in-hand with it. I simply love this perfume to bits!
I'm still putting some of my Sephora purchases up for sale so do check them out here.
No, this perfume is not included in the sale (because I'm cray cray over this!) but I'm sure you'll find awesome bargains there. 🙂