Dried, chapped lips covered with lipstick could probably be one of the most unattractive things a guy first notices in a girl. And it's really annoying how common it is especially since a lot of simple, unavoidable things in our daily routines can be a factor for it. Dry lips can be triggered by different circumstances/practices like the environment, constant change in weather, intake of too much salty food, dehydration and so on and so forth. It's fairly easy to get so constant care and maintenance is really called for.
Don't worry though. When I say maintenance, I don't mean laborious work or requires a lot of your time and effort. Colored cracked lips like the soil during drought is a big no-no so you'll need a trusty little lip balm that is as heavy duty as your lipsticks.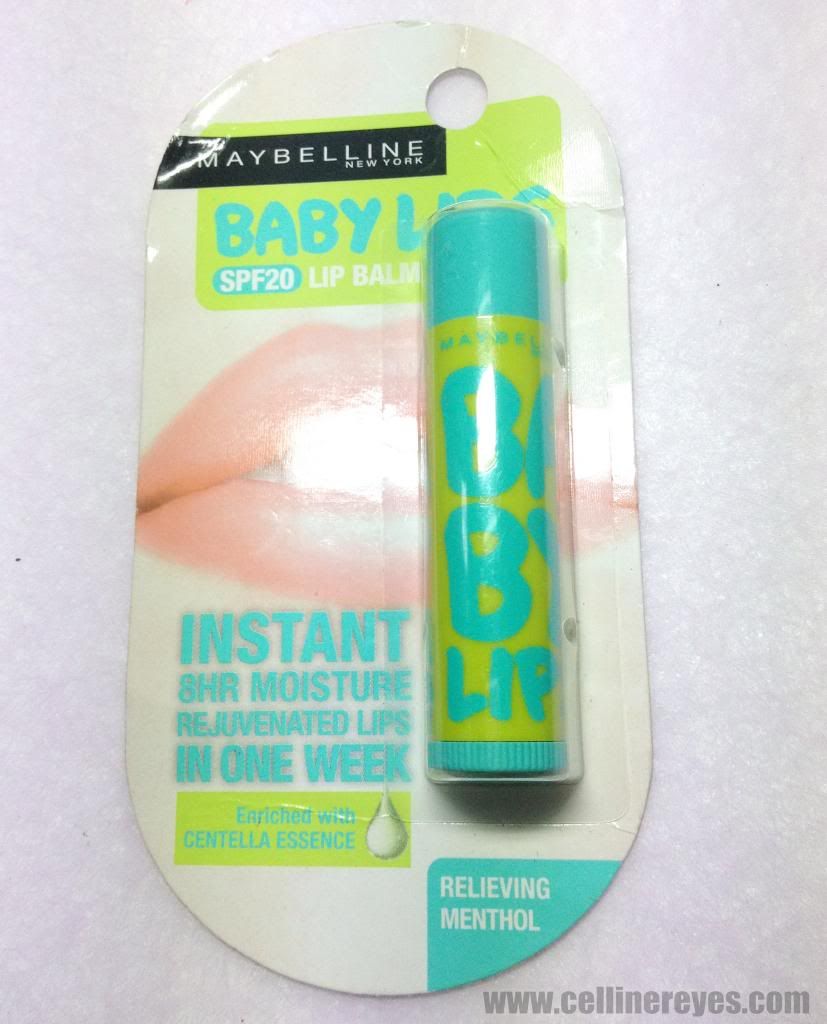 A lip balm is not a luxury, my dear readers. It's an essential product for women of all ages. I've been using lip balms since the dawn of time and up until now, I still keep a tube in almost every corner of our house because with my constant craving for kiamoy and tons of other salty foods, I need a hefty lip balm to bring back the natural moisture of my smackers. Just imagine how dry my lips would look if I don't use any lip balms. Eew!
Since last summer, I've been very loyal to my Carmex lip balms but since a reader asked me to make a comparison between Maybelline Baby Lips and Carmex, I decided to give this pretty little balm a try.
Maybelline Baby Lips is housed in this very cute little tube with a click/twist base at the bottom to expose the product. I've seen different versions of these at Watson's and they're all nicely packed in tubes colored in 2 vibrant colors that surprisingly compliments each other well. For the size, it is the same as standard size of almost much all other pocket lip balms I've tried, 2 1/2 inches tall and half an inch wide.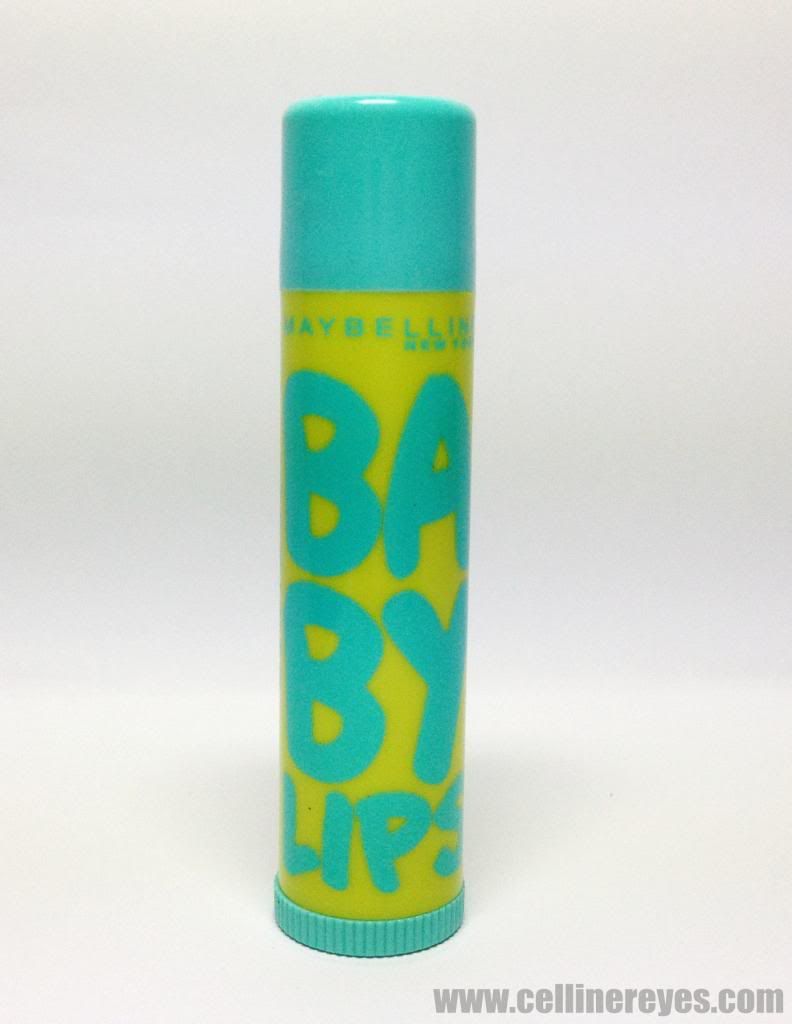 Of all the brightly colored tubes, I picked up this sky blue and neon green duo not because of its menthol flavor but because of the color. Packaging really is a factor when buying beauty-related products. Moving on… I was expecting the lip balm to be pure white but as you can see, it has a tinge of pinkness to it — I really don't know why. It has a faint smell of menthol, as expected. Personally, I think it smells so much like the candy "Halls" in the original menthol flavor. 🙂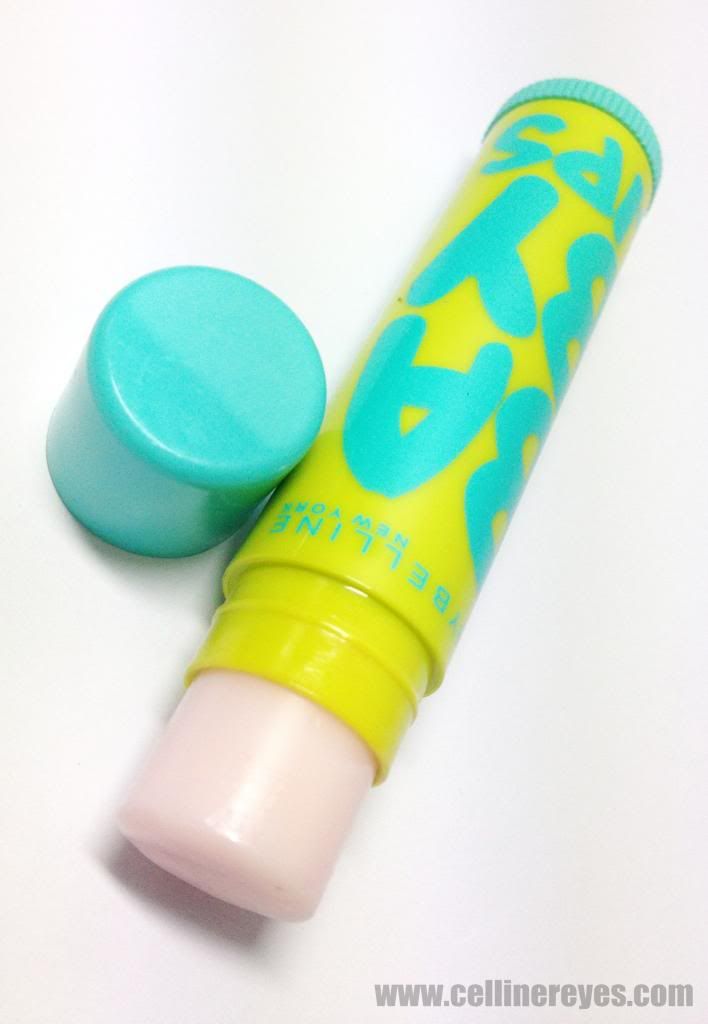 When applied on the lips, Maybelline Baby Lips feels really thin and light since it's neither greasy nor waxy. It doesn't look very glossy too. Thus, making it a great lip moisturizer prior lipstick application as it allows the lipstick to glide on smoothly, like primer to foundation. More importantly, still lets the lip color to adhere to the lips despite the layer of lip balm instead of creating a wax-like barrier between the two. And did I mention it has SPF to protect our lips from the harmful rays of the sun? 🙂
However, it is not as moisturizing as I want it to be. It prevents the lipstick from drying my lips but it can't revive my already dry lips. For my severely dry lips that needs intense lip moisture, I opt to use my new found love, Lucas Papaw. *wink Also, I did not see any noticeable reduction in my oh-so-many lip lines. Maybe I'll have to munch on a couple more tubes to really see any difference.
Overall, I would recommend this to girls with mildly dry lips as you can use it before, after or even without your lipstick or gloss. But for those who are forever cursed with dry lips, myself included, better look for a more hardworking lip balm.
What lip balm are you using? Have you tried Maybelline Baby Lips before?
I'll bet most of you chose the pink and silver one — very kikay! 🙂


P.S. Review on Lucas Papaw and comparison between Maybelline Baby Lips and Carmex will be posted in the coming weeks. 😉