I've been using Maybelline pressed powders for as long as I can remember. If I'm not mistaken, the very first one I used came in a circle green compact with a puff of some sort. I also remember getting compliments like how my pores was less noticeable and things like that. Then I switched to the blue compact when I saw my mom using the same. I wasn't really sure what was the difference between the green and blue compact though. I think it was the coverage, still not sure.
Anyway, when my addiction to makeup started to come out, I begun trying out other brands and almost forgot about Maybelline. It was only until I experienced the worst breakout I ever had right after road testing Fanny Serrano Two Way Cake (Read review HERE). Suffice to say, Maybelline regained and sustain my loyalty thereafter. LOL! 🙂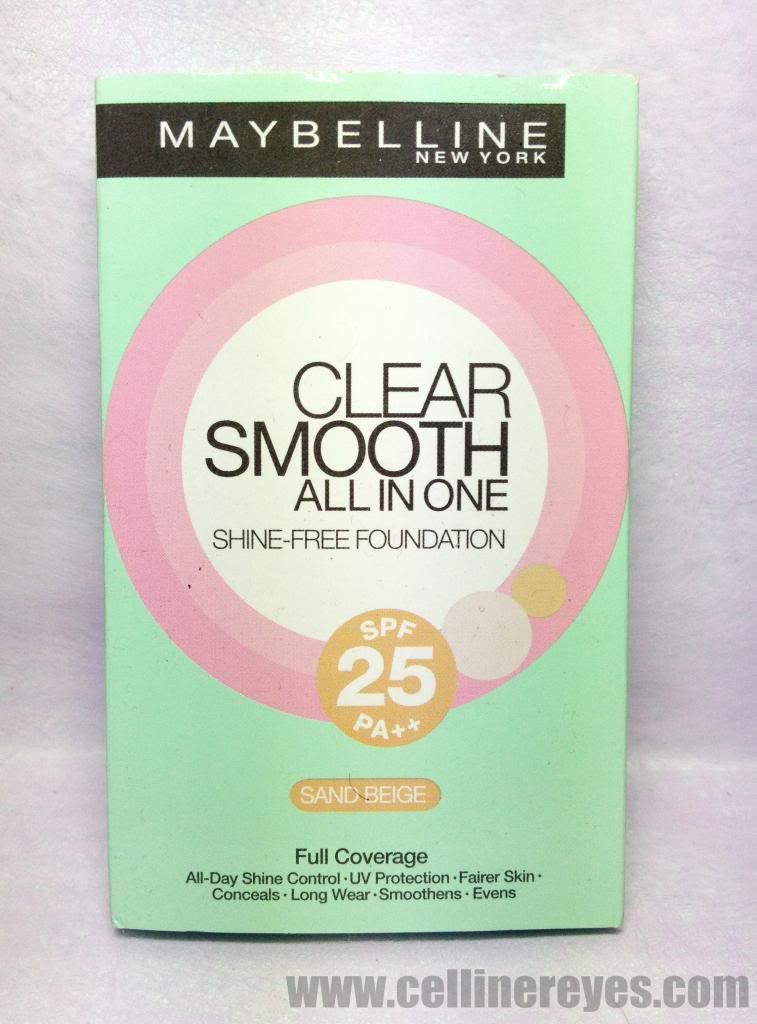 I encountered a bump in the road as I rekindled my love for Maybelline products when their new Clear Smooth All in One Foundation in small white square packaging cracked even before I hit pan. This incident not only messed up my bag and everything in it but also questioned my love for the brand.
As it turns out, I was not the only one who experienced this. Girls all over the internet were expressing how disappointed they were with the new packaging and how easily the powder breaks. Since my problematic powder was not an isolated case, it made me think that the brand's standards probably declined during the time I strayed from it.
I still refuse to believe that my once holy grail is now nothing but a poorly manufactured relaunch. I decided to repurchase — but this time, I did not buy the refill pack. I got the rectangular compact with a mirror instead.
And after that lengthy drama, let me just say how I am finally convinced that Maybelline really did take all those complaints to heart and decided to put more effort on improving both their product and packaging. What a relief! I now have my trusty everyday powder back. This time around, I already hit pan and the remaining powder on the sides of the pan is still intact. Thank you so much, Maybelline! 🙂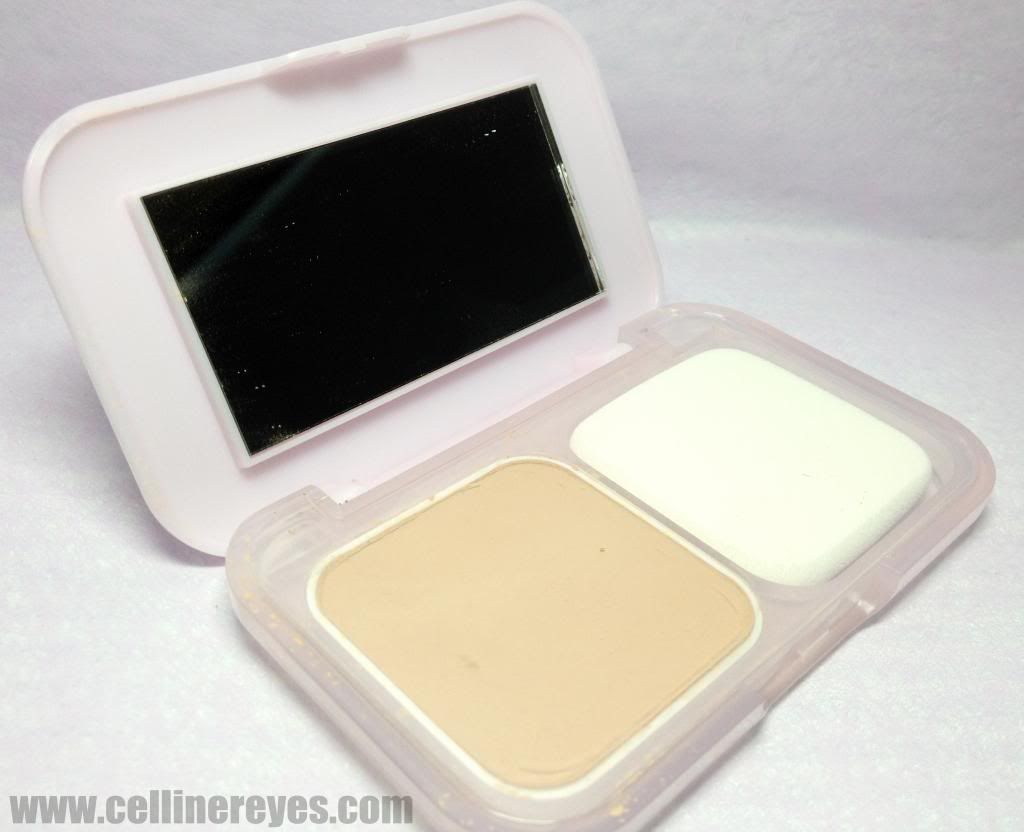 Now for the review proper.
Maybelline Clear Smooth All In One Shine-Free Foundation comes in this rectangular compact wherein the sponge is separated from the powder. The top part is white while the bottom is transparent. Both are apparently made from sturdy, light-weight plastic. The lock secures rather nicely — well, maybe too tight for me. I actually broke a nail trying to jimmy open this compact. Going back to the bottom layer, the side of the sponge holder has holes at the bottom to allow it to breathe and not accumulate mold from sweating.
Off Topic: I'm not sure if this is a relaunch of the old ones in green and blue circle compacts because I still see the latter being sold and I'm not entirely sure what the differences between the three are. If anyone could please tell me, I'd really appreciate it because even the SA's in SM Department Stores don't seem to know. Anyone from Maybelline? Or just anyone, could you please shed some light on this matter? Thanks!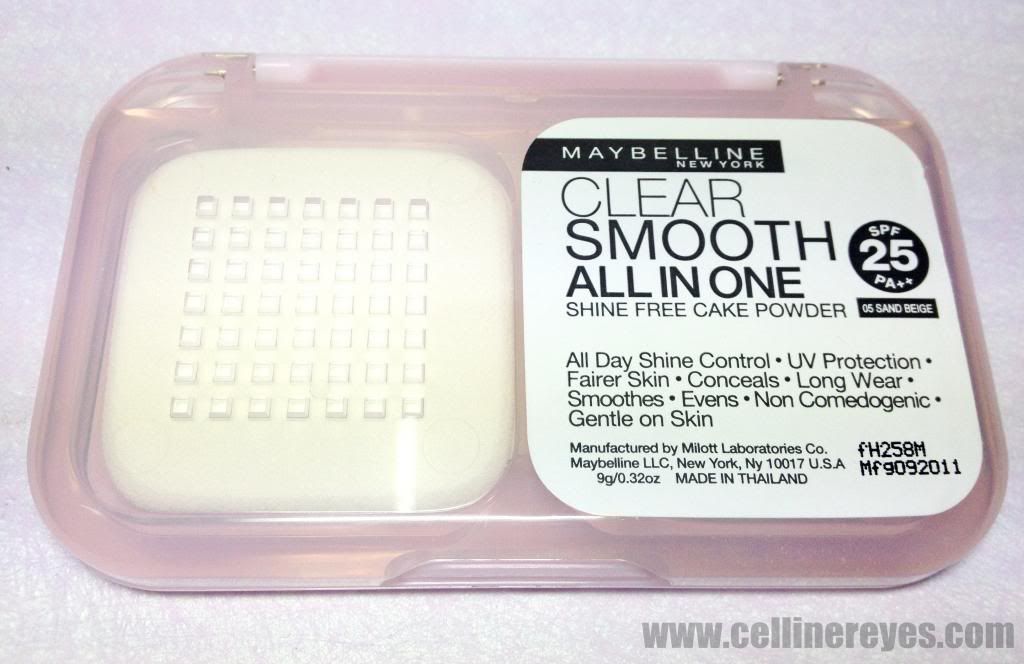 Regardless of the confusion in packaging, the ultimate reason why I keep going back to this powder is: first, the shade Sand Beige blends perfectly with my NC35/40 skintone. Next, it offers unbelievable coverage considering how affordable it is. I've tried tons of other powders and this one by Maybelline, by far, is one of the bests. I rarely use foundation with this. BB cream and spot concealing is more than enough given the coverage of this powder alone is already awesome! Lastly, it stays on all day long! I seldom find the need to bring this with me to school because I almost never retouch my powder during the middle of the day. It keeps oiliness and shine at bay.
Oh and before I forget, it did NOT cause breakout. Yehey! 🙂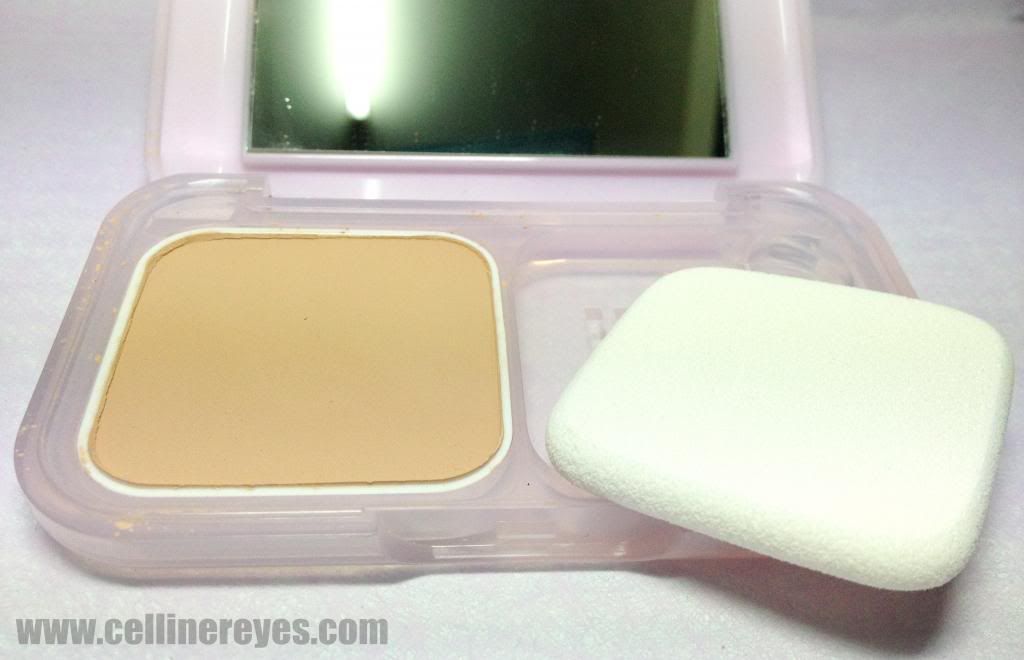 FOTD (Dec.8)
Using Maybelline Clear Smooth All In One Shine-Free Foundation in Sand Beige.
NOTE: For the face, I only used EnCara BB cream and Cinema Secrets for light spot concealing then powder. I did NOT use foundation on this particular picture.
… and of course, a closer look on my simple, brown eye makeup
(EOTD)
using UD Naked palette, MeMeMe Eye Sweep Liner
(Read review HERE)
and Berrisom Curlume Mascara
(Read review HERE)
.
So what do you think of my clean and simple look paired with the mustard yellow see-through blouse I got from Greenhills? 🙂 I didn't have much time to come up with a creative and fab look for my birthday dinner because we were on such a hurry. :3


To know how to create this look in less than 5 minutes, check out my previous post HERE.
That's about it.
Now I have to go back to preparing for my Auditing exam tomorrow. Wish me luck! 🙂
Few more hurdles to overcome and it's Christmas break! I can already smell nanay's yummy hot choco for Noche Buena. 🙂