A while back, I shared with you
(thru my Instagram account, celline08)

my EnCara BB Cream's primer bestfriend which is the Catalina Geo Capsule
Makeup Base
(Read review HERE).
What
I failed to show you was my go-to powder to seal in the superb coverage, staying power and dewy finish of the combo. What is it, you ask? Well, it's none other than the
Milani Loose Powder in Soft Beige. For complete
matte
finish, I recommend Maybelline Clear Smooth All In One Shine-Free Foundation
(Read review HERE)
but for a fresh
dewy
look, Milani Loose Powder is your guy!:)
I got this from Makeupholics during the SuperSale Bazaar few
months back. I was planning to buy MeMeMe Loose Powder but when I couldn't find
one, I decided to give this one a try.

Milani
Loose Powder is encased in a clear container with a white plastic sifter in the
middle and a free powder puff on top. The size of the container is not really as
pocket-friendly as I want it to be but also not very bulky for a loose powder
as I can still squeeze it in my kikay
kit. The cover is a screw-lid cap which locks securely so I don't have to worry
about spilling the product and creating a mess in my bag. The plastic container
itself is quite thick and sturdy but still isn't heavy.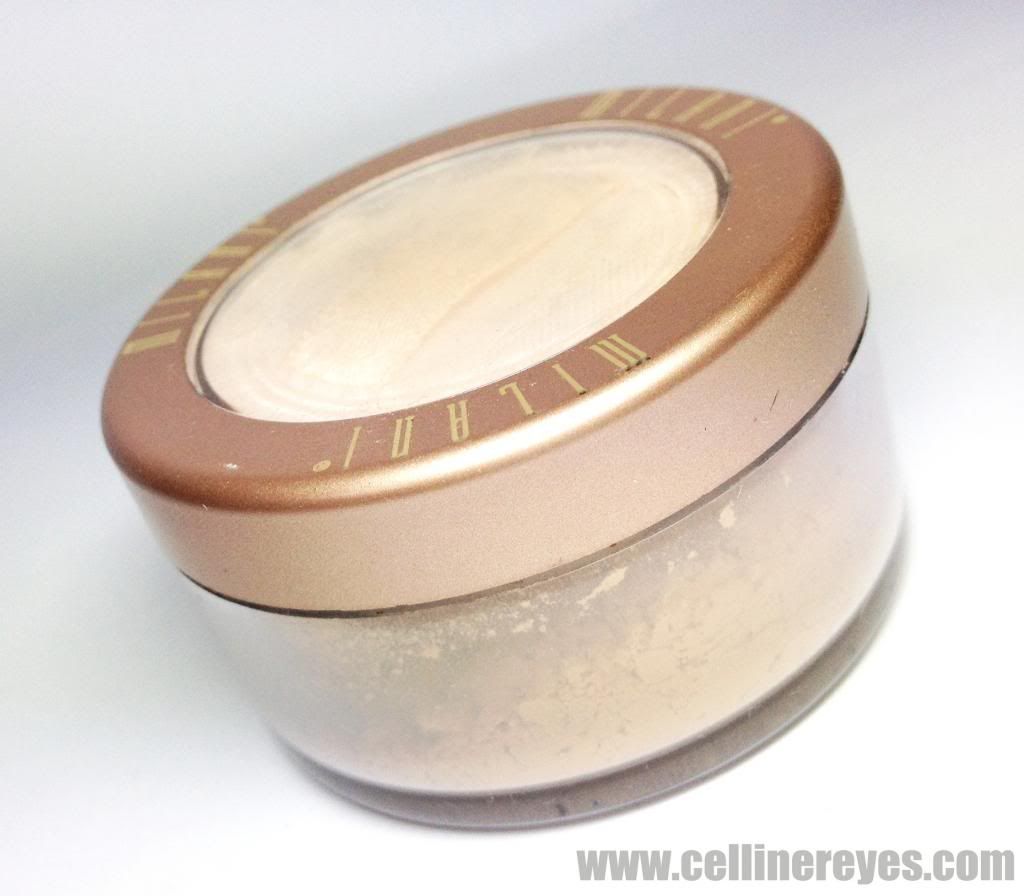 I always prefer using loose powder instead of pressed powder
to seal my BB cream because the former tends to melt with the BB cream as I
blend it using a fluffy powder brush. Thus, making it look seamlessly natural
and almost dewy. Pressed powders, on the other hand, can make it look cake-y if
not blended properly.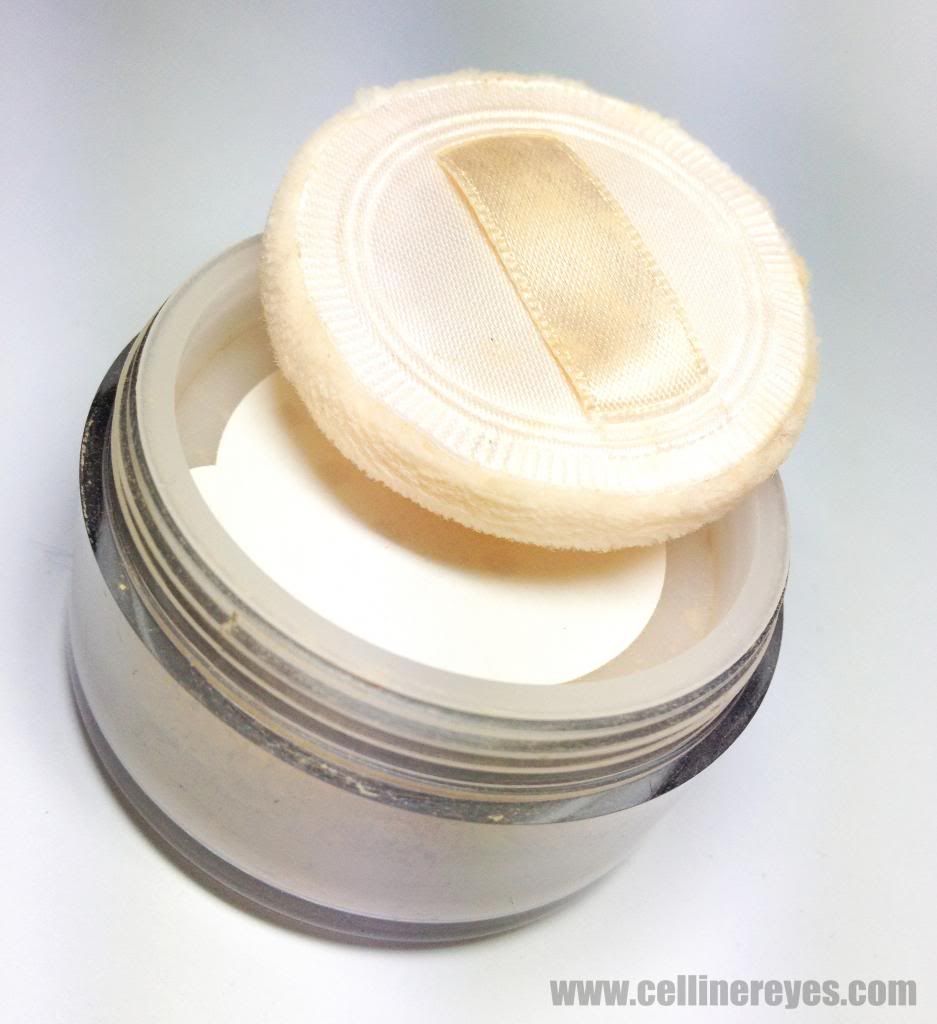 Milani Loose Powder in Soft Beige is a medium beige shade
with yellow-ish undertone which makes it perfect for my skintone. It doesn't create
harsh streaks of color or even give off slight hint of white cast because the
shade blends perfectly. It makes me look presentable but not too made up for
school.
It has decent staying power and a faint smell to it which I don't
really mind as it goes almost unnoticeable. If only this could last the entire
day, this would be the perfect loose powder for me.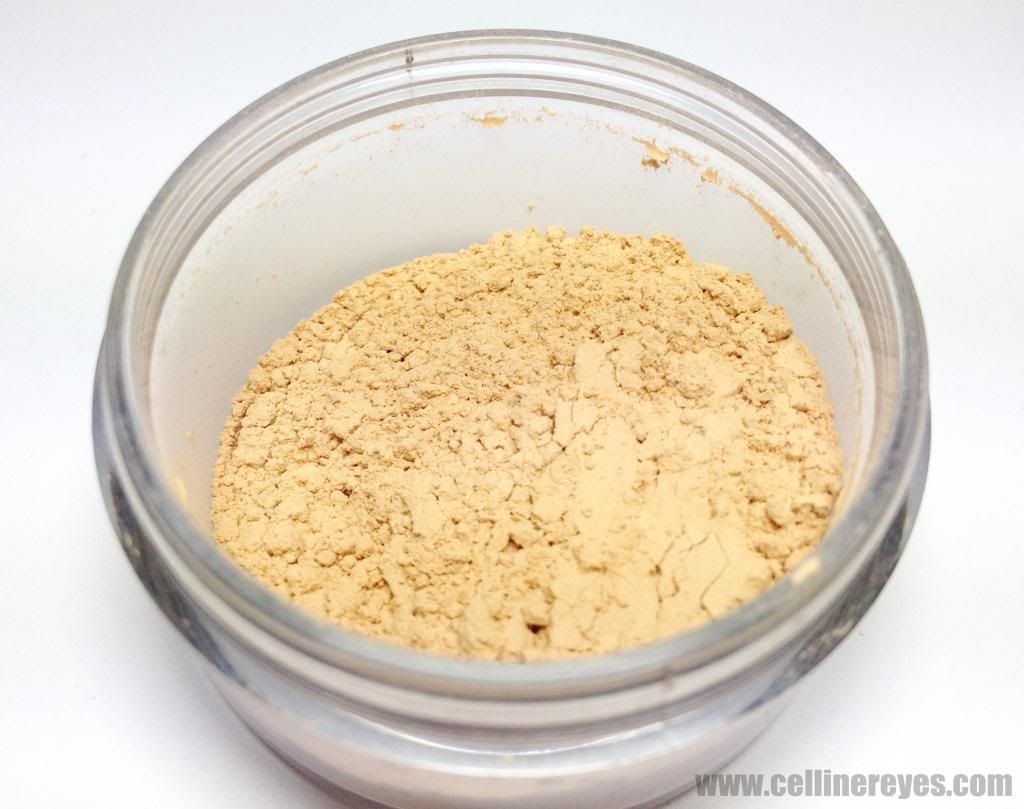 But for a
Php 250+
powder, it's definitely a great deal. Available at
Makeupholics
.
Now, for the really awkward part.
I look awkward — almost like an alien of some sort. I apologize for any discomfort caused to you by this photo. LOL!
(First photo) Bare face with nothing but moisturizer on. (Photo on the right) With EnCara BB Cream and Cinema Secrets for spot concealing. (Final photo) Sealed the BB cream and concealer using Milani Loose Face Powder in 1A Soft Sand and a fluffy powder brush.
My complete FOTD using Milani Loose Face Powder.
Oh the wonders makeup can do. LOL!
FACE
Catalina GEO Face Primer + Essence
EnCara BB Cream
(Read review HERE)
Cinema Secret Ultimate Foundation as concealer
(Read review HERE)
Etude House Surprise Essence Concealer
(Read review HERE)
Milani Loose Powder in 1A Soft Sand
Krave Minerale Blush Crush in Pink Muffin
(Read review HERE)
LIPS
NYX Xtreme Lip Cream in Bonfire
(Read review HERE)
As for the EYES,
IN2IT Brow Powder
Etude House Color My Brows in No.2
Berrisom Curlume Mascara
(Read review HERE)
Check out my even winged liner step-by-step tutorial on how to create the same simple EOTD.
Click HERE.
How about you, what
kind of powder do you prefer for your everyday makeup?
I'll love to hear from
you. Just comment down below, lovelies! 🙂
See you on my next
post!