Before I started blogging, I never really cared much about product contents. I'm not allergic to anything so I rarely check the list of ingredients on anything. Now, more than ever, I'm interested in knowing the "science behind beauty products". Where better to start than with Korean skincare products, right? I've said this a million times before and it's still true so I don't mind repeating it endlessly, I envy how flawless, poreless and radiant Korean's skins are! It's so unfair. LOL!
Maybe, just maybe, if I understand how things work, I'll be a step closer to achieving better looking skin, right? Ok, it's time to get serious.. I hope you find these new information useful too. Let's start!
Product Description:
A toner and exfoliant all in one. Perfect for a busy schedule – balance your pH level while sloughing off dead skin cells gently each day. Leaves complexion extremely fresh. Ideal for dry and oily skin. Not recommended for very sensitive skin.
Mizon AHA & BHA Daily Clean Toner is housed in a frosted plastic bottle that looks a lot like glass. The top is covered by a silver screw-lid cap that locks securely and ensure that it doesn't drip. It looks very high-end, if you ask me. What I like about the packaging is that it comes with a plastic seal blocking the filter that dispenses the product. This makes sure that the product is 100% new and uncontaminated. Another commendable thing about the packaging is that everything is translated in good English! The list of claims, ingredients and manufacturing details could also be found on the box. I just hope they could've indicated the percentage of concentration of the BHA and AHA content for reference.
Anyway, the toner itself is very fluid and water-like. It feels light on the skin – not at all sticky! It dried fairly quick and it doesn't sting. Although it does make my skin feel a little bit stretched when used twice a day. It has a slight astringent/alcohol smell but it isn't overwhelming at any rate.
Basically, the major difference between toner and exfoliants is that the former aims to help even out skin tone and remove any discolorations in the skin while the latter's goal is mainly to remove dead skin cells on the surface of the skin and give it a nice, healthy-looking glow. Needless to say, combining these two makes a rather powerful formula.
I know most are of you are still confused as to what are the difference between AHA (alpha hydroxy acid) and BHA (beta hydroxy acid or simply, Salicylic Acid). First off, AHA is recommended to those with dry-normal skin type and those with sun-damaged skin as it exfoliates the top most layers of the skin to reveal a healthier skin that's smooth and radiant. BHA, on the other hand, works deep within the skin for a clearer, even skin. It's ideal for those with oily, combination and acne-prone skin for it unclogs pores that causes acne and blackheads. Also, it has anti-inflammatory and antibacterial properties that help redness on the skin.
Combining both BHA and AHA in one hefty toner makes it
ideal
for any skin type. But like most products, you still have to allow your skin to get used to it. I suggest using it 3-4 times a weeks first before fully incorporating it to you skincare routine as to avoid any adverse reaction. Once your skin fully adapts, you can use it once or twice a day for faster result. 🙂
Also, there's such a thing as "over exfoliating" so I suggest you really know your skin and observe the changes. This toner is really powerful.. if it works for you, it would do wonders for your skin but like all other skincare products, there is still a small possibility that will wouldn't go well with your skin.
I know a lot of you have been asking what got me through the rough patch my skin went through recently.. well, this was one of the products that helped me big time! I've been using this for exactly 3 weeks now and I've gone through about 1/4 of the bottle – that's roughly around 37mL of pure AHA and BHA goodness. You see, while
Garnier Pure Active Anti-Imperfections Cooling Roll-on
(Read review HERE)
dried my pimples one by one, it also dried out some area of my skin – right cheek to be exact. So what Mizon AHA & BHA Daily Clean Toner essentially did was remove the dry and damaged layer of skin and clean deeper in the pores to remove clogs at the same time.
That's what I'd like to think happened because it made my skin look healthier despite the recent breakout madness. The skin looks more radiant, feels a lot softer and most of all, pimple-free! Hopefully the pimple marks will be gone soon too. By the way, the results maybe very enticing but make sure to NOT overuse the product. I did that and it made my skin red and uneasy during the first few days. LOL! The key is taking everything in moderation.. no matter how good it is. 🙂
Price: $ 29.22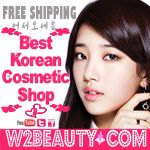 What's your current toner? Have you tried this one before?
Let me know what you think and I'll see you on my next post. 🙂