Ever
since I murdered my eyebrows last
month, I can't step outside my dorm/house without filing them in. Else, I would
look like an old mataray lady. I
don't know what gotten into me but one morning, I decided to try out a look for
Halloween which meant shaving of almost half of my perfectly decent looking
brows. It took me 10 minutes to realize what I have done and immediately
started regretting it. *face palm Good thing brows grow back! Mine are actually on a "brow rehab" thing so it looks really
messy now.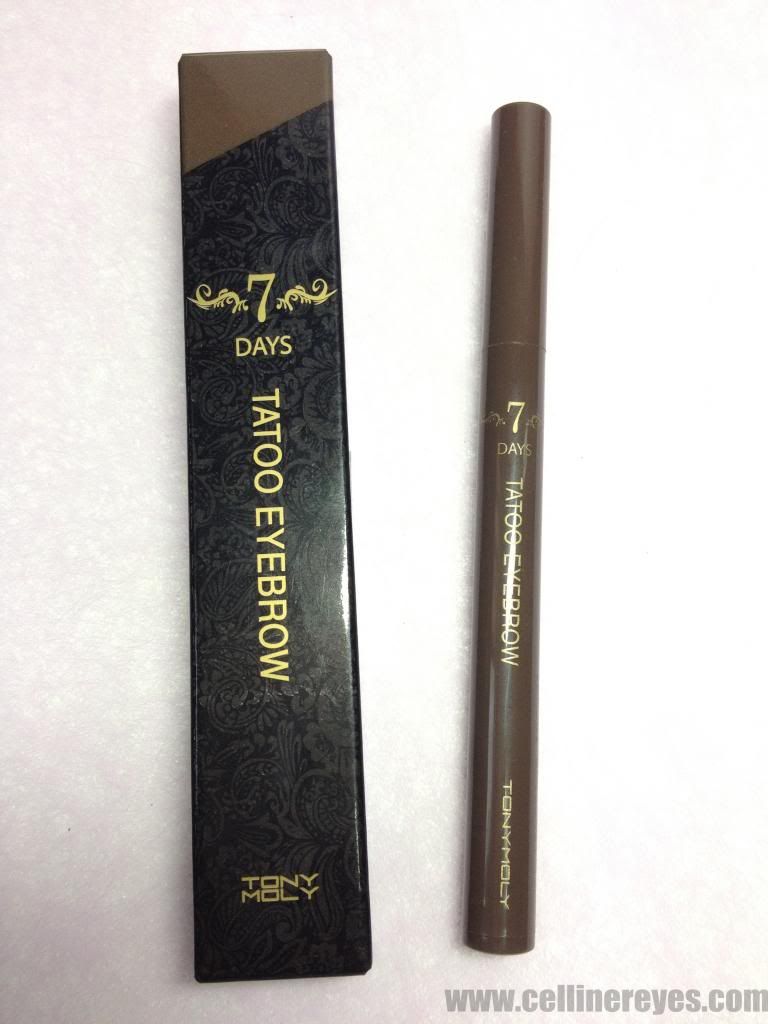 Tony
Moly 7 Days Tatoo Eyebrow (yes, tattoo is really spelled that way) comes in a pen-like packaging with a soft thin
brush-like tip. If I'm not mistaken, 01 is Natural Brown and 02 is Dark Brown.
If given a choice, I would've chosen 02 but since 01 was the only shade
available at the time, I decided to settle for it even if I find it a bit too
light compared to what I normally use which is the middle shade from my IN2IT
Brow Cake.
Like a normal pen, I noticed that Tony Moly 7 Days Tatoo Eyebrow dispenses only a little amount of product when held horizontally. What I do is I tilt my head slightly upward so that the pen-like applicator that I am holding will be in a somewhat vertical position. This way more product will come out of the tip.
I admit, the name of the product is a tad overreaching but it does last for days. Yup, it withstands sweat, cleansing tissues, water and facial wash. This product is budge-proof! I mindlessly picked this up before heading out to buy groceries because I was in such a hurry and this was way faster to use than my brow cake. I didn't really give the application much attention but the following day, I noticed that my brows still has this apparent hint of brown tint to it even after washing my face twice (night before and morning after). It was still there! I could still go out without filing my brows again. I can't tell you how much I love this product. It makes everyday life so much easier. 🙂
So ladies, if you're planning to go out of town swimming or just
staying at a friend's house for a night of liquor and fun this holiday season and still wake up
the following day with complete
natural-looking brows, Tony Moly 7 Days Tatoo Eyebrow is for you. No one has to
know what your brows really look like naked.
LOL! 🙂 *wink
I'm a bit heavy-handed when doing my makeup. Hence some brow
products, especially those that are highly pigmented, can sometimes be a
problem for me. It's such a relief to know that this product is not only easy
to use but also friendly to girls who tend to use a bit of a heavy hand in
makeup application. The color is just right for me especially when I'm wearing
little to no makeup since it looks very natural.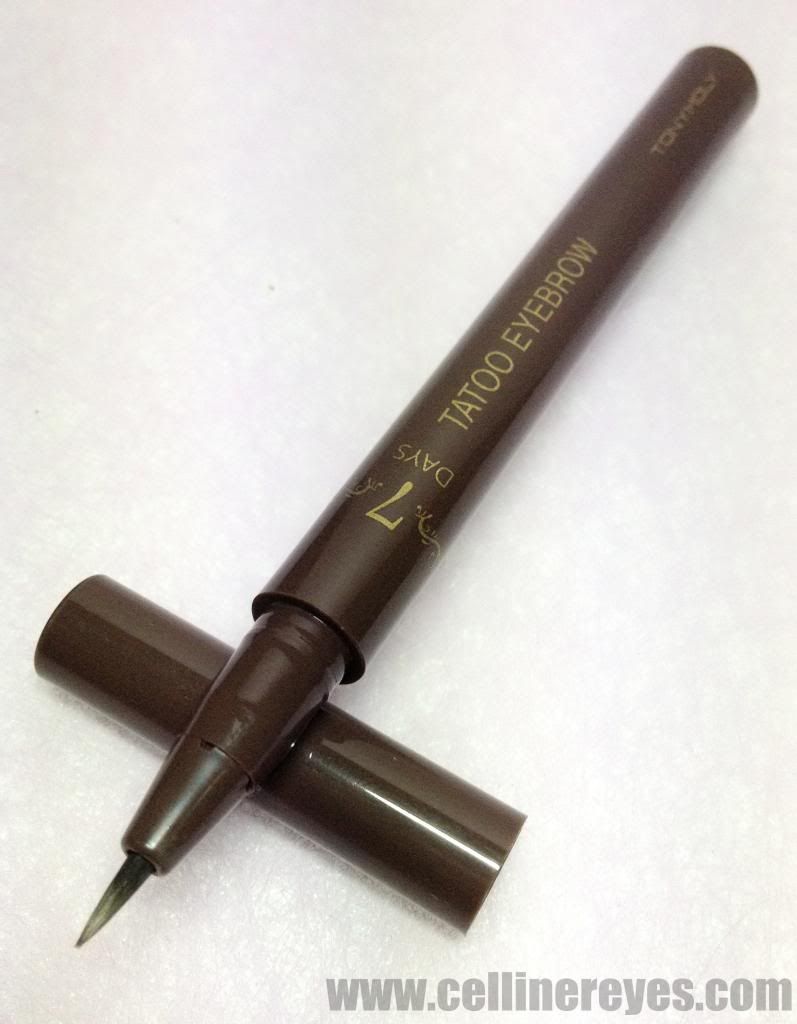 SWATCH:
(Above) 01 Natural Brown is somewhere between light brown and olive green. (Below) The first photo on the left is my bare, untidy brow. I'm in the process of growing it out to be able to have it reshaped at Browhaus by next year. Photo in the middle, I used Tony Moly 7 Days Tatoo Eyebrow lightly to give it a bit of a shape. Last photo on the right most part is after doing my complete brow routine — ready for emergency overnight. LOL!
This, by far, is my favorite product from Tony Moly. It's beyond awesome! It seriously left me in awe! I'm gonna buy another one as my back up and one more for my
lola. I'm sure she's going
to love this more than I do. 🙂
By the way, if you want to win Ecotool Brush Sets and Etude House Nail Kits (among all others), join my ongoing giveaway. I'd love to see what look/s you come up with.