Tony Moly Crystal Eye Decoratoion comes in a dual-ended,
pen-like packaging. The top part is the retractable liner while the lower end
is the eye shadow. Packaging-wise, it is very convenient and easy to carry
around as it is very slim. The exterior black plastic of the packaging is very
sturdy and lightweight too; simple, unlike the usual Korean kawaii packaging,yet
still very functional. I really love multi-purpose products not only because I
get to save money in buying one instead of two; but also because it is hassle
free to bring and use when I'm on the go.
Like I said, the top part contains the retractable liner. It
is fairly easy to twist and expose the liner. I've been using this for a while
now and I can say that the twist-y part doesn't easily breakor loose. The tip
of the liner is pointed, allowing me to create lines with varying thickness.
But once the pointed tip is used up, I'll have to make use of the stubby liner
as there is no way I can sharpen this unlike a normal pencil liner.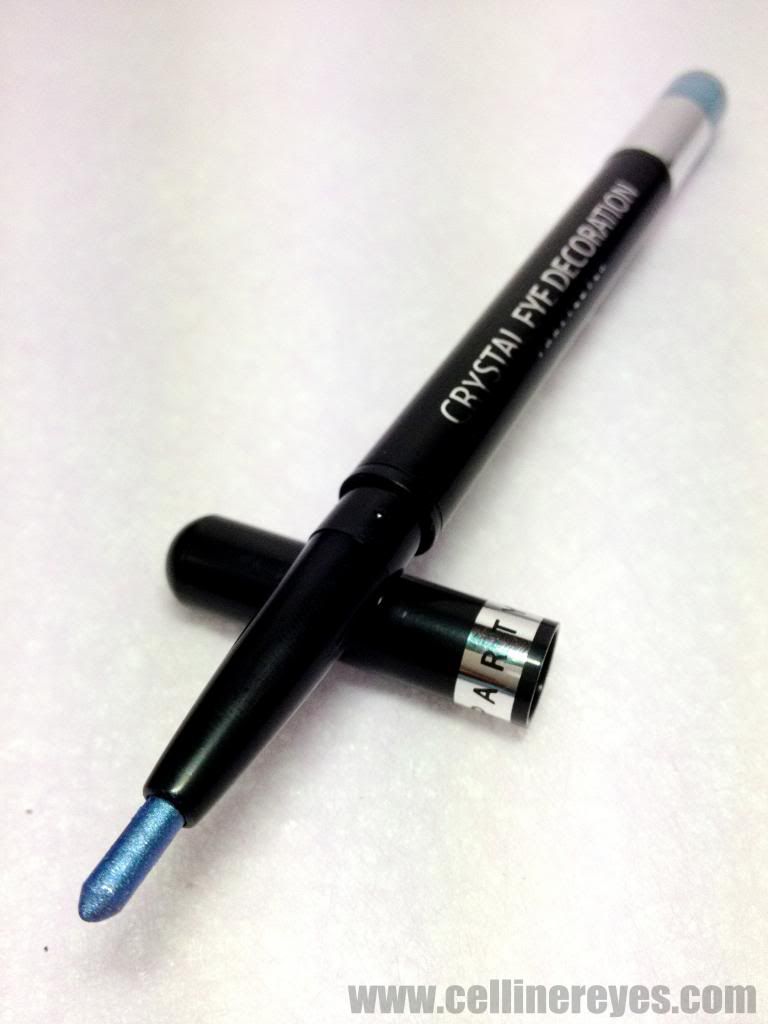 The bottom part is the cream eyeshadow. It comes with a
sponge tip applicator and the pigment is located inside the transparent plastic
tube that is detached when the container is opened. This kind of packaging can
be very difficult if, like me, you are used to using brushes when applying
eyeshadow because the only way you can get the pigment out is with the use of
the sponge tip applicator. Well, you can use a small brush and try to dip it in
but you'll have no way of seeing exactly how much product you get.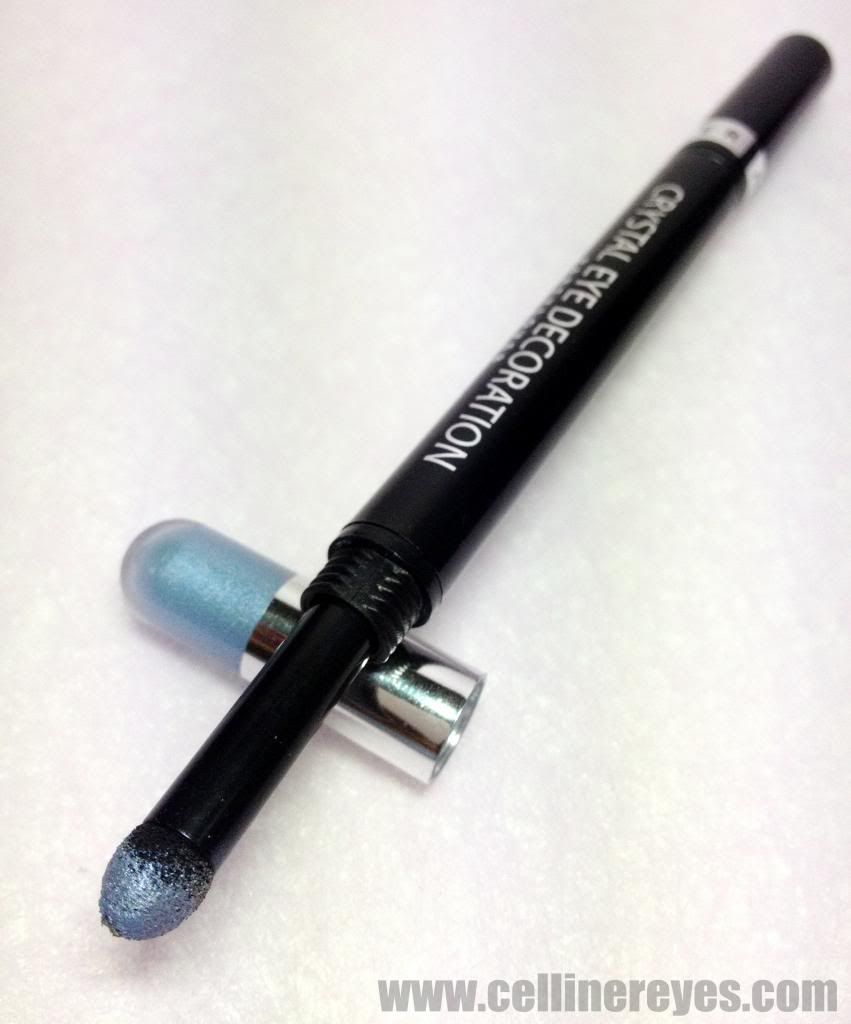 Both the liner and the eyeshadow are pigmented and vibrant
BUT the latter has way better staying power. The liner can last for hours, it
doesn't easily smudge despite its creamy texture and it gives the eyes the
right amount of shimmer and color for a day look – just to switch up my normal brown eyeshadow-black liner combo. The
cream eyeshadow, on the other hand, is a pain to use especially with our
country's humidity. It has a gorgeous color but it creases rather too quickly.
In a matter of 2-3 hours, I can see it transfer to the upper part of my lids;
creating harsh lines on my crease area. I surely won't recommend this to girls
with oily lids. You'll be cussing in the middle of the day because of this. LOL!
Overall, I'd give a thumbs up for the liner but so-so for
the eyeshadow. Also, I think Tony Moly can come up with a better packaging than
this.
Have you tried this
already?
Did you also
experience the same creasing?
Let me know by
commenting below. 🙂