Happy Holidays, ladies!
Before we start preparing for tonight's big event – Noche Buena – let me just squeeze in this quick review.
How easy would life be for girls like myself if we have known our serum/essence holy grail early in life. It would have probably saved us the time and money for our quest of finding the "one". *sigh Not everyone is blessed to have found true love too early in life. Well, I'm talking about skincare products here. Lovelife-wise, I'm as blessed as I could possibly deserve. LOL! In all cases, I vow to never stop looking for the "one" serum/essence and let this blog be my witness. AJA! 🙂
Conversely, my latest essence conquest to review for today is Tony Moly Floria Floria Youth Energy Capsule Essence. I bought this some time last October and I've been using this for weeks, if not months – enough to give a decent in-depth review.
Following my usual, deductive approach, let's begin with the packaging. 50mL of vita capsules with hydrating and vitalizing substances-filled essence, as Tony Moly claims, is housed in this classy white and lilac pump bottle.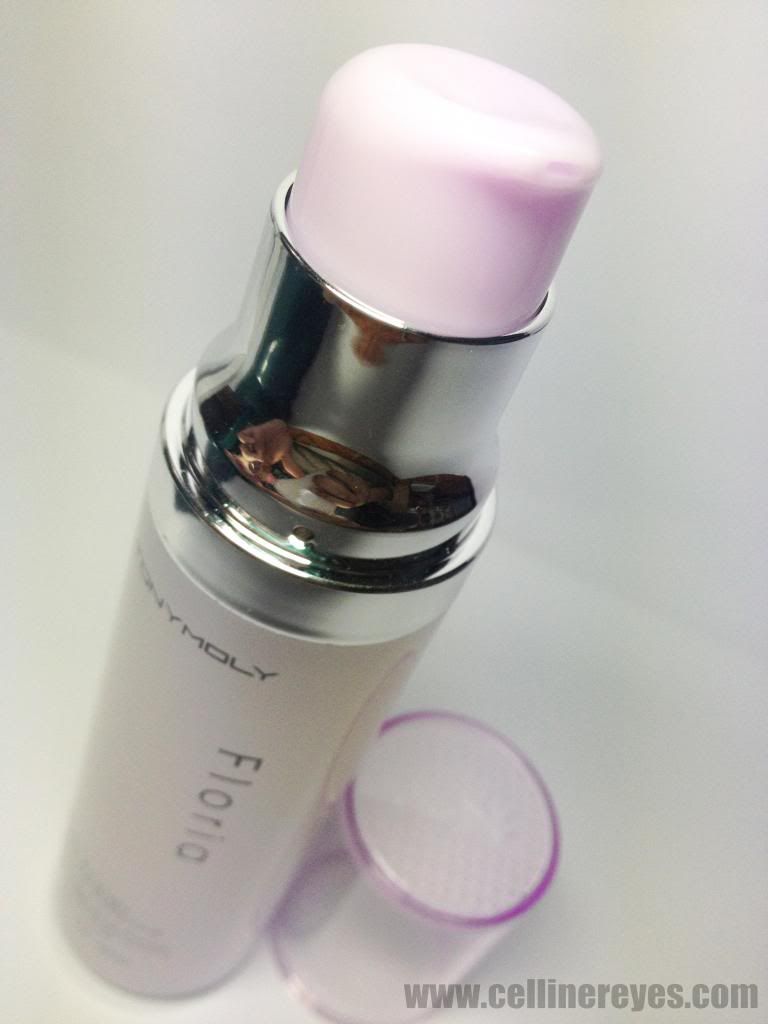 The transparent, slightly violet cap which covers the pump locks rather securely. Though I still wouldn't recommend the packaging for travelling as it could be removed and dispensed by accident as easily. The top part of the cap has the logo of Tony Moly – adding a cute and sophisticated touch to the packaging. It looks expensive and very different from the usual kawaii packaging from their brand. Apparently, this line is targeting a more mature market.
I appreciate how they bothered to translate the basic info and ingredients to English for their international/global consumers. I usually get frustrated when Korean products have little to no English subs.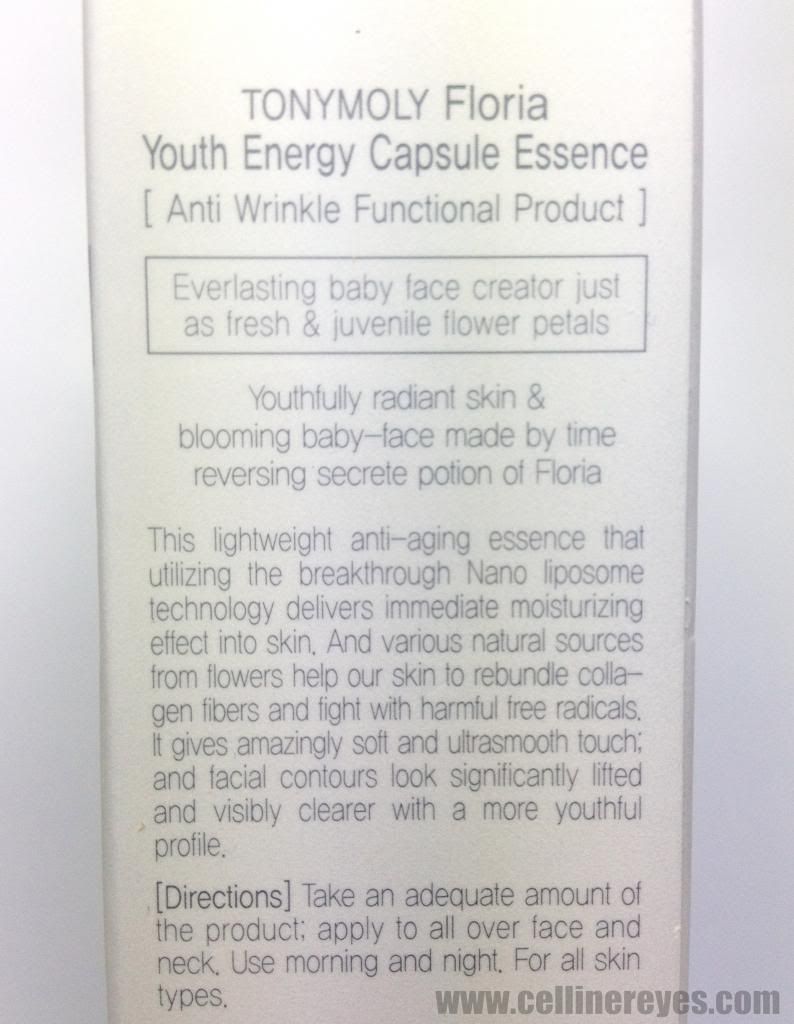 As for the content itself, it is a clear essence with suspended white particles that appears to be grounded capsule of some sort. According to the product info, it is vita capsules with hydrating and vitalizing substances encapsulated, which melt away and absorb into the skin when applied to the skin.
Consistency-wise, the essence is very watery as you can see on the photo below. It glides on the skin very easily with little to no effort at all. Also, a small amount goes a long way; 1 pump is enough to cover the entire face but I usually use 2 pumps for my face and neck. Our neck shows signs of aging the earliest so don't neglect it! And because of its fluid and thin texture, it is easily absorbed by the skin. Therefore, leaving no sign of oil or skincare product used prior makeup application. No oil means no caking.
TIP: I personally like patting my face lightly after application of skincare products to aid blood circulation and speed up the skin's absorption. Plus, it gives my skin a natural flushed look as the vessels under my kin reacts to the light pressure.
Throughout my use, I noticed that my skin feels very hydrated throughout the day and there was no increase in oiliness inspite the ever changing heat of the scorching sun. I usually accumulate teeny tiny oil/shine on the bridge of my nose – it's still true now.
Also, I noticed before that when I use matte powder for my face, my laugh lines around my lips show easily after hours. Thus, reminding me that I need to swipe the powder lightly with tissue to blur the lines. Now, after using Tony Moly Floria Youth Energy Capsule Essence with great help from my PMD, the laugh line is not as prominent. I guess it my choice in primer also helped. 🙂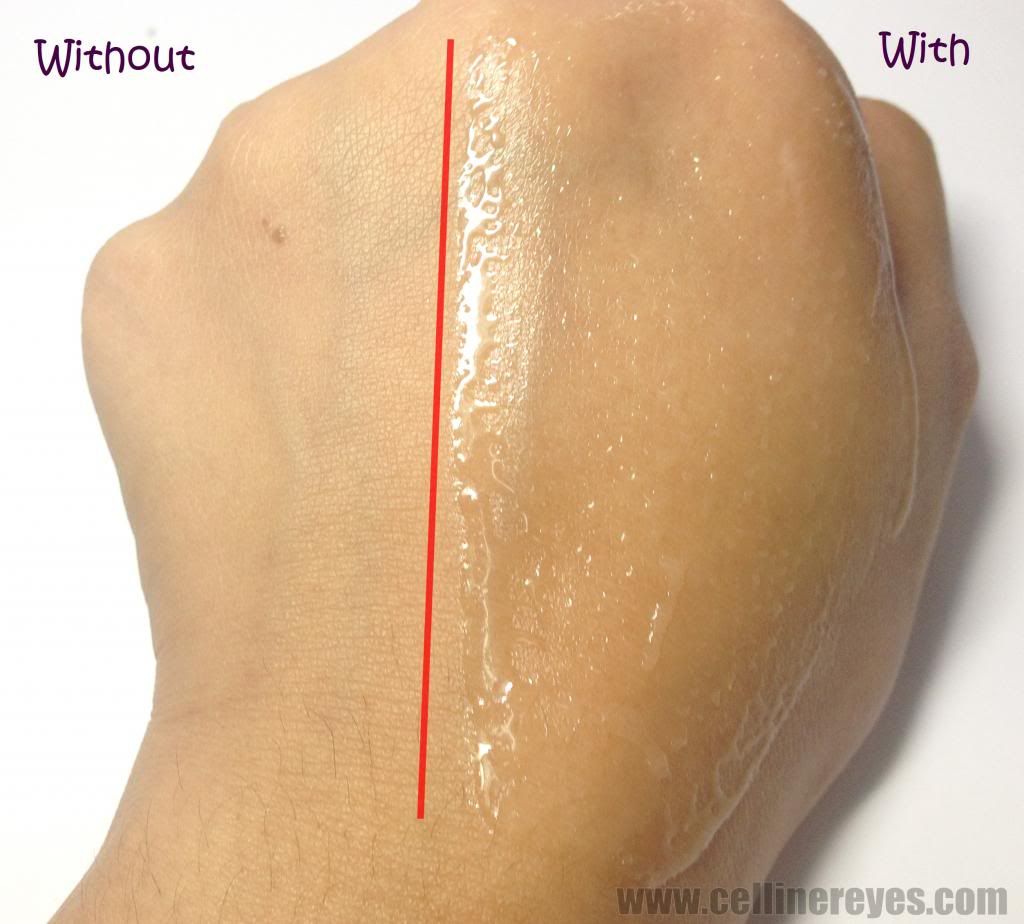 I would recommend this to generally everyone. It feels light on the skin and it doesn't contribute to oiliness so it's safe to assume that it would work well for those with oily, normal and combination skin. As for those with dry skin, you may opt to use a heavy duty moisturizer with this one to aggressively bring back your skin's natural moisture level.
That it, ladies!
Happy holidays to you and your family! I hope you enjoy this festive season with your loved ones. 🙂