When they said we eat with our eyes, they probably didn't think we shop with our eyes too. You have to admit, the product's packaging is one of the great factors we consider when buying makeup and other beauty-related products. In my opinion, developing aesthetically pleasing and unique packaging is also a part of advertising the product.
Just take for example this cutie patootie Fruit Princess Gloss from Tony Moly. 🙂
Oh my! This little guy is just too cute! How could I say no to this?! LOL! We can always count on the Koreans to come up with innovative products and kawaii packaging. Just look at him, ain't he the cutest? LOL! Actually I was a bit confused when I saw the other Fruit Princess Glosses. They're cute too, yes, but unlike my Mr. Strawberry, they're all smiling! I wonder what's wrong with this one.. why does he look so pissed off? 🙂 Umaatitude – I likey! 😀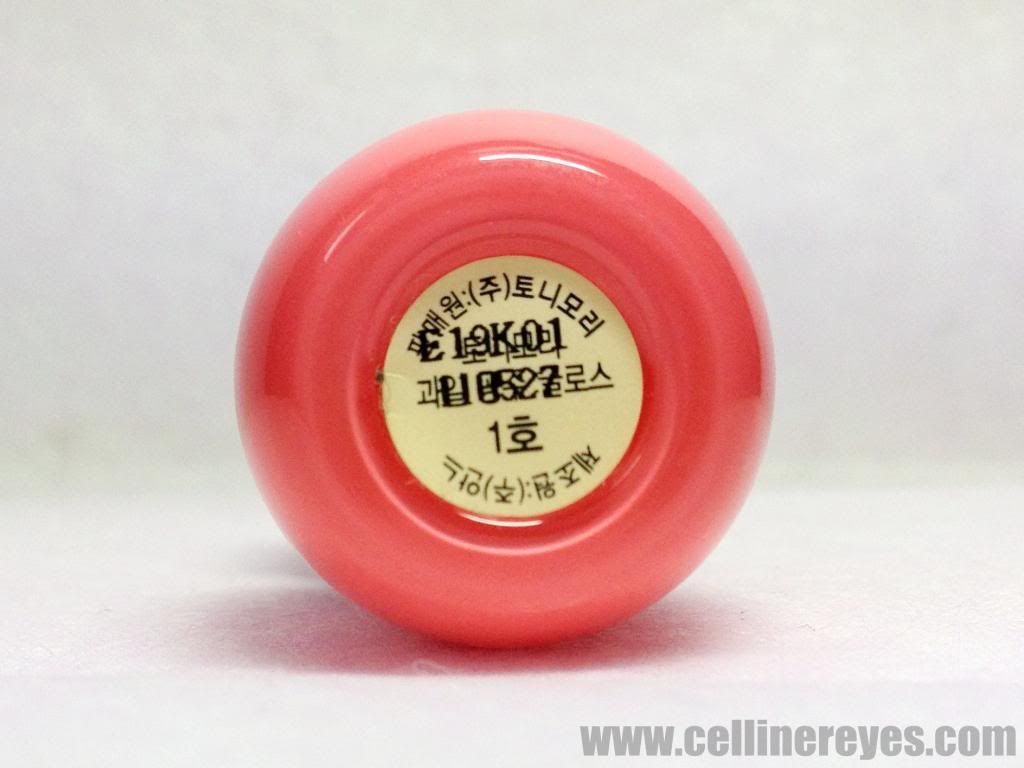 Moving on to the packaging. It's cute — obviously I've said that like a hundred times already. But it's bulkier than most lip glosses that come in those handy tubes. Its small round head makes the application process sort of difficult but not too much that would make me want to part with my Mr. Strawberry.
Attached to its little head is the doe foot applicator. It is wee bit smaller so it takes more time to apply the gloss but since the gloss itself is very fluid, consistency-wise, it glides on easily.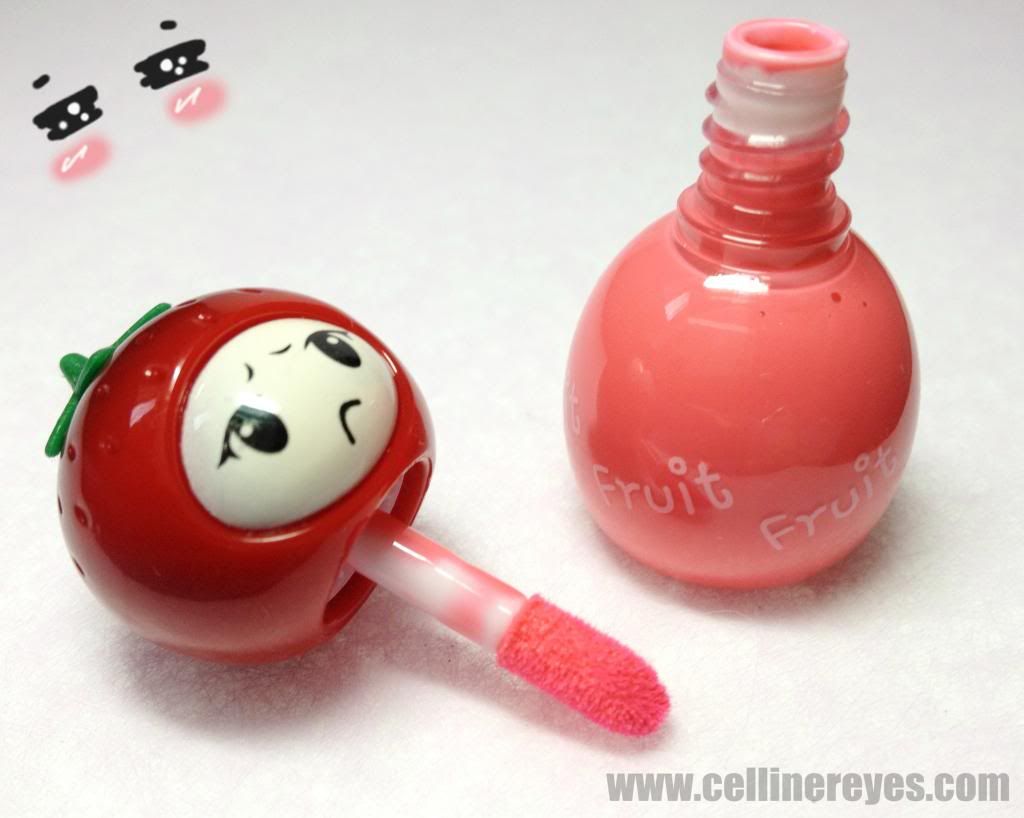 SWATCHES:
#1 Strawberry is a vibrant, cotton candy pink shade with a hint of milky-ness to it. It looks very dainty and sweet when worn though it appears to be too bold and bright when swatched heavily. My friend who accompanied me during my first ever Tony Moly haul really didn't like this particular gloss shade because we thought it was very, uhm.. how do I say this.. very Nicki Minaj-ish. LOL! However, when I used it the following day, it proved to be quite a wearable shade of pink. I just had to text her to tell her how lovely the shade actually was — and of course to brag a little. :))
ON MY LIPS:
Fruit Princess Gloss in #1 Strawberry.
Its pinkness is remarkably subtle and natural-looking. It's not overwhelming per se but it did a great job giving life and color to my lips as it offers an opaque and slightly shiny finish. BUT Fruit Princess Gloss on its own was not able to completely cover the unevenness in color of my upper lip.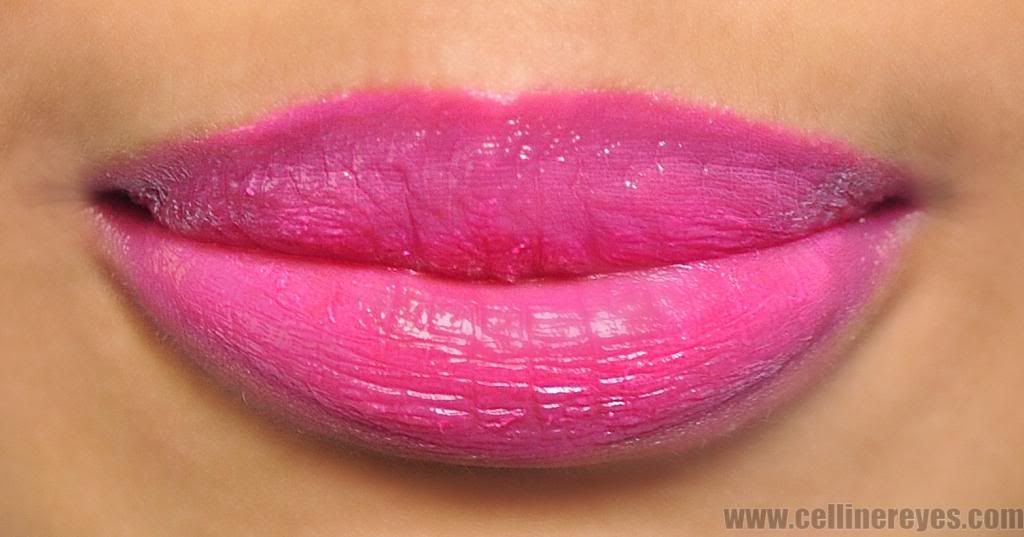 MAC Dear Diary (Read review HERE) + Fruit Princess Gloss in #1 Strawberry
And just as I thought when I decided to buy this gloss, it looks awesome when paired with my current favorite pink lipstick — MAC Dear Diary (Read review HERE).
I genuinely love this gloss above all others, my recently reviewed MAC LipGlass included. Tony Moly Fruit Princess Gloss doesn't feel heavy nor sticky. I barely notice I'm wearing any thing on my lips! It could last for hours and it doesn't transfer easily. Meaning, I can drink on any glass without the fear of leaving a
mark.
And most importantly, it doesn't contribute to the further drying of my already-dehydrated lips. I just love how it moisturizes my lips! It's a gloss, a balm and a hint of lipstick in one adorable packaging!
More swatches during Tony Moly's launching: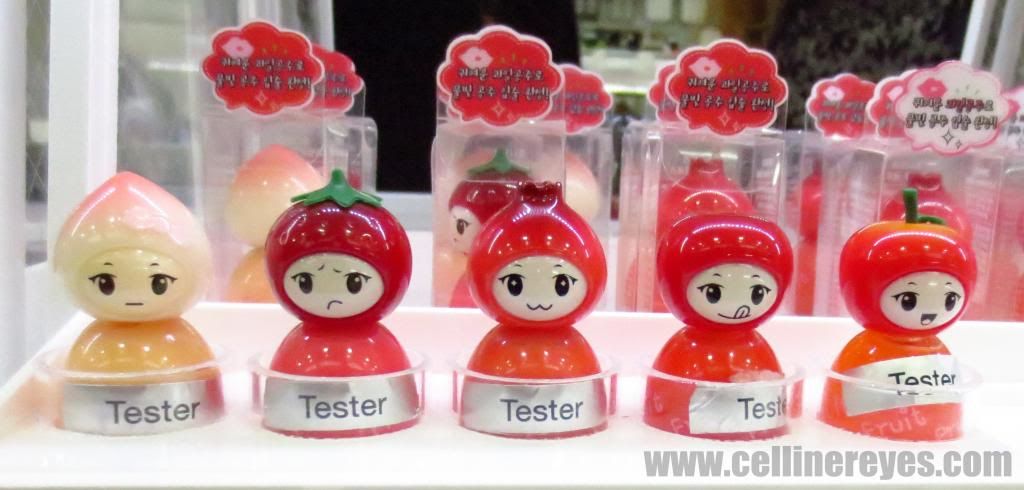 Don't they look adorable? Soooo kawaii! 🙂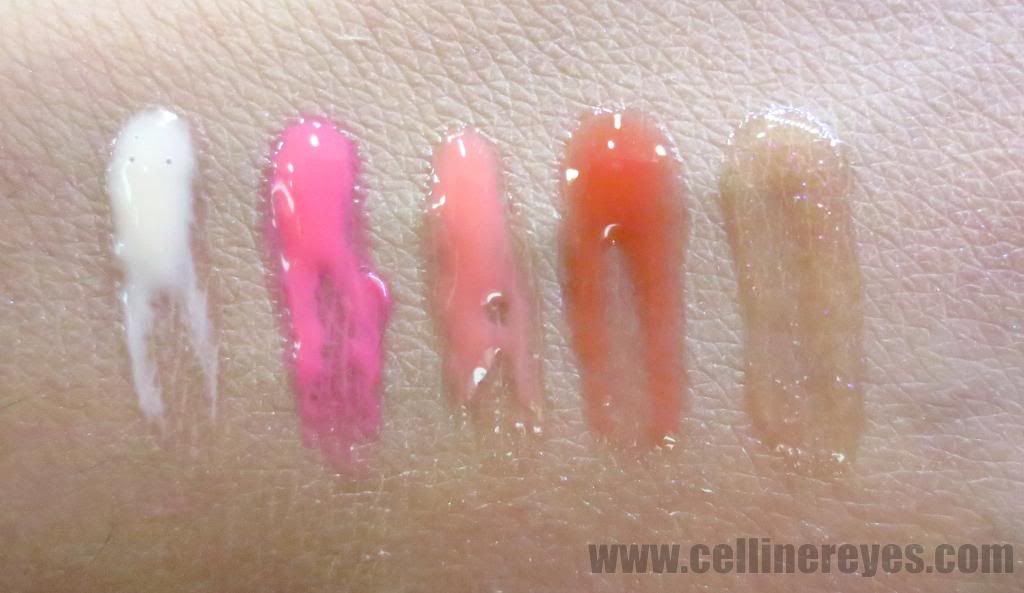 Check out more swatches HERE.
I know I said in one of my past posts that I'm not a gloss person because they're sticky and they're irritating but it looks like I'm taking it all back. I'm turning on a new leaf, ladies.
I'm becoming a lip gloss person… *gasp! 🙂