☢ WARNING: Photo-heavy post ahead! ☢
Last month I was given great privilege to experience the
much-talked about mineral makeup brand in the blogsphere this past few months as
Ms. Jirbie Go, the marketing manager, invited me to visit their office in
Greenhills. What brand am I talking about? Well it's none other than the famous
Virginia Olsen Minerals, of course.
Who and what is Virginia Olsen Minerals?
"Virginia Olsen is 100% natural, paraben free, bismuth & talc free, and pure mineral make-up suitable for women of any age, ethnicity or skin type. Our formulations are calming to the skin, making them ideal for women prone to sensitivities; and being fragrance-free, they are particularly compatible with delicate skin, giving a sheer, natural, flawless coverage. Further, our makeup unlocks the therapeutic properties of zinc oxide and the natural sunscreen provided by titanium dioxide." – http://www.virginiaolsen.com
A handful of bloggers already did countless reviews on VOM's
foundations, blushes, brushes and of course their remarkable eyeshadows. And
now it's my turn to join in the fun! But like what the warning above suggests,
this post will be filled with pictures instead of wordy paragraphs. Because
when products are this awesome, it's best to let them speak for themselves.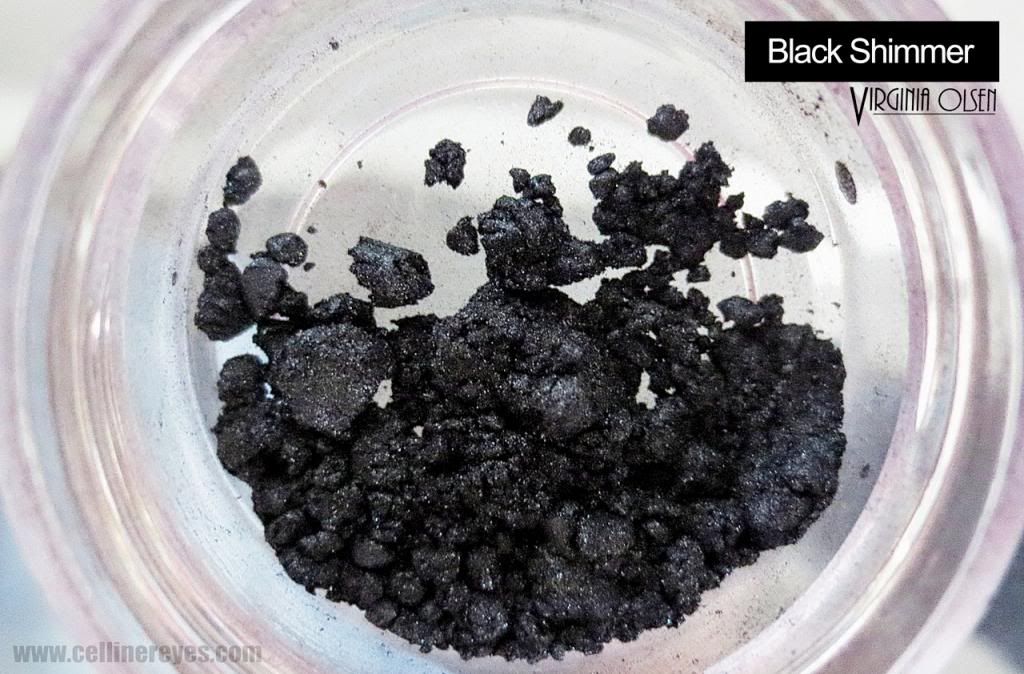 Photos are taken and
edited by my assistant/BF. 😉
As of writing, VOM has a total of 49 mineral eyeshadows,
including the Fantasy Collection launched few weeks back — which, by the way, I was
not able to attend because of school. *sad Anyway,
you probably noticed that my swatches are obviously short of 49. That's because
the testers weren't as complete as when Melissa of Pink Margarita went there.
You can check her post to see the other shades. 🙂
My apologies for the multiple swatches for SABLE. It was really
a joy talking to Ms. Jirbie that I was barely paying attention to what I was
swatching. I learned so much about mineral makeup and their properties from
her. It's always awesome to talk to marketing and PR people who are really knowledgeable
about their products. 🙂
According to her, VOM takes pride on the fact that
ALL their products are 100% natural and free from any harmful chemicals unlike
what other mineral makeup brands claim to be. As you can see from the
packaging, only ingredients that are naturally be found in rocks and other
minerals are used like mica, titanium dioxide, iron oxide and the likes.
What's the big fuss if
they're 100% or not? For starters, it means that they DON'T have a shelf
life. You can keep it in your drawer for years and they won't expire because
rocks and minerals don't expire as well. And more importantly, all VOM are safe
to use even on sensitive skin without the fear for irritation or any adverse
skin reaction.
VOM is by far the most pigmented mineral eyeshadows I've
tried. The color payoff is just superb! Especially SUMMER SUN, BLACK SHIMMER
and PLUM-LOVIN'. Texture-wise, you can tell that the eyeshadows were finely
milled because they feel so soft against the skin and very easy to blend. I
experienced fallouts, as expected from loose eyeshadows, but they're very
minimal.
I tried using the ones I got and I prefer using them wet. By
dampening the brush prior to use, it makes the color even more vibrant and it
minimizes the fallouts. I'll try to
create a look in the coming days. 🙂
As for the brushes, oh boy where do I start? They look like
the brushes from Ecotools but with longer handles. Professional length, like
how Ms. Jirbie would call it. But that's it. Other than the similar bamboo handle,
color and au naturele theme, this two brands can't be farther apart. VOM's brushes have
softer bristles and are denser. Also, they don't feel scratchy at all! I
actually bought 2 of the 7 brushes VOM offers and I'm loving them to bits! Hopefully I can squeeze in the review this
month.
That's about it for my visit to Virginia Olsen Minerals.
Have you tried VOM before? Let me know what you think. 🙂
PS. First 50 subscribers to Saladbox's starter plan will have a full size bottle of Sophia Eyelash Enhancer worth Php 2,750 on their boxes so sign up now! 😀